Help name the falcon chicks living on top of the PG&E building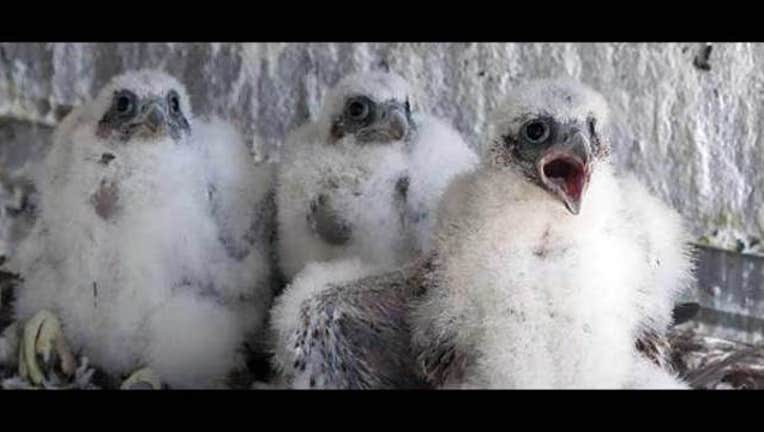 article
SAN FRANCISCO - PG&E is asking the public to help name three peregrine falcons that hatched atop PG&E's 77 Beale Street headquarters on Sunday, April 17.
For many years, a pair of peregrine falcons has used a ledge atop PG&E's San Francisco headquarters as their nesting spot.
Watch the falcons grow via a live webcam.
You can submit your name choices using tweeting your three bird names to @PGE4Me  and include #pgefalcons or email them to currents@pge.com.
The deadline is 5 p.m. on Wednesday, May 4. The winning names will be picked by a panel of PG&E representatives and falcon-lovers.
In a few weeks, researchers from UC Santa Cruz will band the young falcons in the PG&E nest to learn more about the expanding peregrine falcon population.