Here are the evacuation centers for 'Camp Fire' survivors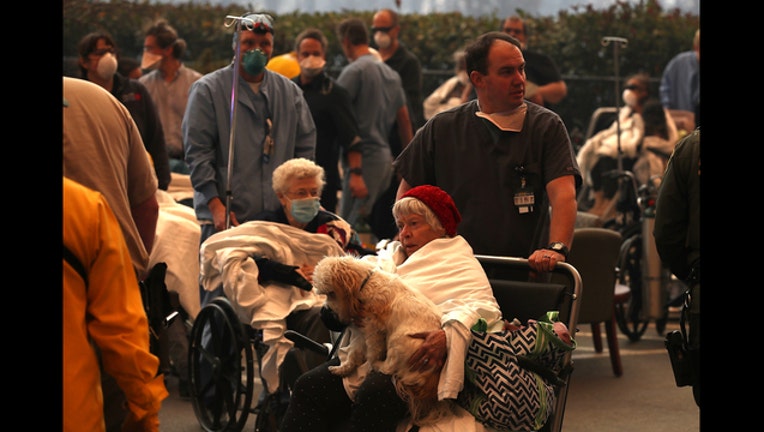 article
Evacuation centers have been set up in four counties near the deadly Camp Fire that's roaring through Butte County. 
A total of 3,223 fire officials are battling the blaze that's killed at least nine people, destroyed more than 6,700 structures, torched 100,000 acres and is just 20 percent contained as of Saturday at noon.
Here are the current evacuation centers, including two separate ones for animals. 
Butte County:
Church of the Nazarene, 2238 Monte Vista Ave Oroville Ca. 95966
Neighborhood Church, 2801 Notre Dame Blvd Chico, Ca.95928
Chico Elks Club (1705 Manzanita, Chico)
Glenn County:
Glenn County Fairgrounds, 221 E. Yolo Street, Orland, CA 95963
Yuba County:
Yuba/Sutter County Fairgrounds, 442 Franklin Street, Yuba City, CA
95991
Plumas County:
Veterans Memorial Hall, 22 Gay Street, Chester, CA
Latest: Deadly fire leveled Paradise, California, in less than a day
Two additional evacuation centers have been set up for animals. 
Small animals: 
Del Oro Old County Hospital
2279 Del Ord Drive, Orville, CA
Chico Municipal Airport
150 Airpark Blvd, Chico, CA 95973
Large animals: 
Butte County Fair Grounds 199 E Hazel Street, Gridley, CA
Cal Fire is posting updates for new evacuations and listing road closures, you can track the latest updates here.