'Hero dog' credited for protecting girl in attempted assault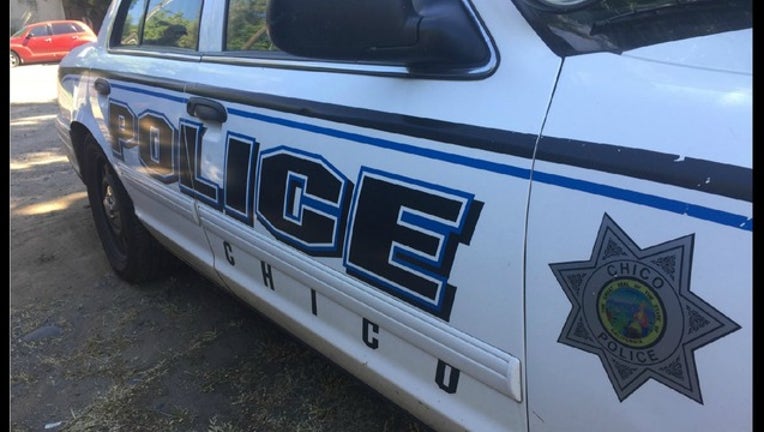 article
CHICO, Calif. (KTVU) - They're calling him a "hero dog." Police in Chico say a Boxer-Pit mix named Debo may have thwarted a possible abduction of a 12-year-old girl on Sunday.
The girl's mother says her daughter was walking home with her dog, after leaving a nearby Circle K convenience store, when a man approached the child, and then reached out to try and grab her.
That's when Debo reacted.  "... the dog growled and snapped at the suspect, preventing him from harming the victim," police said in a press release.  
At that point, that's when the girl took the opportunity to run home to tell her parents what had happened.
The suspect was last seen running from the area, police said. Responding officers conducted an extensive search on Sunday but was not able to locate him.
Investigators are calling the case an "attempted assault."
The suspect has been described as a potentially homeless man, possibly Hispanic or Indian, with a thin build and a dark colored beard or goatee. 
Police say he has dark, long hair which was in a bun or ponytail and was wearing a tan camouflage coat. The victim also said the man had "strong body odor and appeared to be disheveled."
In a Facebook post, the girl's mother, J'Amie Brannon, wrote that a worker at Circle K saw the girl at the store and noticed a man fitting that description, closely watching the child and acting oddly. 
"The clerk at circle K said he kept close eye on my daughter because he seen his behavior towards her. OMG OMG freaking scAry I'm glad she is home right now," Brannon posted.
The mother has also posted a surveillance photo of a man at the store the same time her daughter was there, saying he's the one who tried to grab her child. 
KTVU has not been able to confirm that. 
On Monday, police reported that investigators have identified "a likely suspect" in the case. 
But there was no word of an arrest, and police said that in an effort to preserve the integrity of the investigation, they were withholding details about the case at this time.
The incident deeply shook up the girl's mother and prompted her to warn parents to make sure their children take safety precautions when they're out and about. 
"Hug your kids and always make sure they never leave without a buddy with them. Last night event really opened my eyes !" Brannon wrote. 
She later also posted a photo of the hero dog, passed out for a nap on her couch.