High fives, free food and talk about a new ballpark at Oakland A's FanFest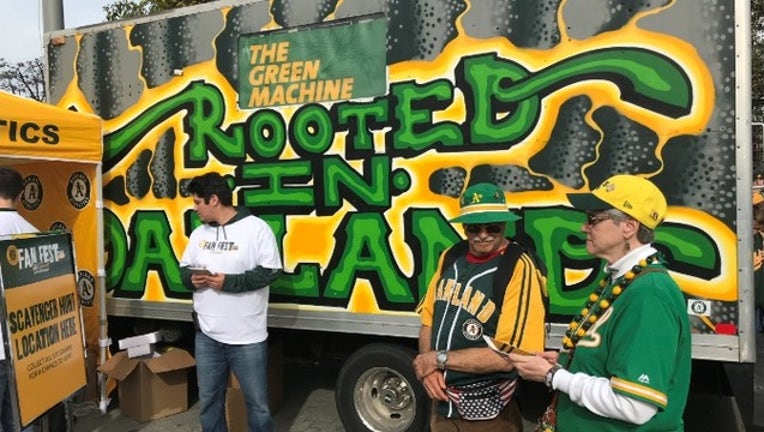 article
OAKLAND, Calif. (KTVU) - To say Oakland A's fans are excited about the upcoming baseball season is an understatement. A sea of green and yellow took over Jack London Square for the team's annual FanFest, "It makes me feel happy to be out here," said fan Robert Nguyen. 
A community zone offered an area for players to read to kids, fans could buy team memorabilia and free food trucks were set up. 
"It's really our opportunity as an organization to say thank you to the fans," said Oakland A's COO, Chris Giles.
The event was next to the proposed site for a new ballpark at Howard Terminal. President Dave Kaval showed off renderings of a gondola that would take fans to and from the potential new park. Along with new information about the organization, one of the most exciting parts of FanFest is the chance to hang out with players.
"Most of the time it's giving out high fives and talking about baseball. I remember being in their situation and just wanting the same thing so having that experience being out here having fun is awesome," said pitcher Sean Manaea.
Youth baseball and softball players walked in a parade with the team as part of the new Future A's program that helps young athletes, "It's a holistic youth baseball and softball program where we're proving jerseys, hats and really support to these baseball teams across the Bay Area," said spokesperson Catherine Acker.
25,000 people were expected at Jack London Square and all those fans left eager for the season to start.