Hillary Clinton continues Bay Area tour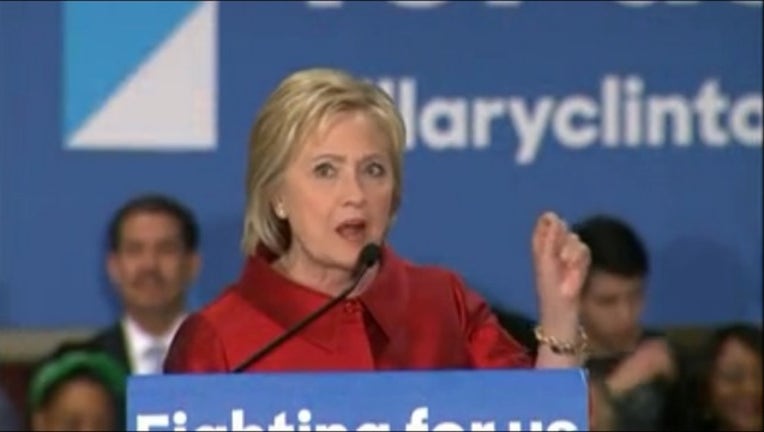 article
OAKLAND, Calif. (KTVU) - Democratic presidential candidate HIllary Clinton continues her swing through the Bay Area on Friday, meeting with local leaders as she looks to lock the Democratic nomination for president.
Clinton was speaking Firday with community leaders in Oakland.
Her campaign says the talk is aimed at "breaking barriers and increasing opportunity" in the city.
The event will be held at the Home of Chicken and Waffles at Oakland's Jack London Square.
While some polls have showed her with a double digit lead over challenger, Bernie Sanders, for California's June
Primary, a survey released this week by the Public Policy Institute of California gives her just a 2 percent lead, at
46 percent to Sanders' 44 percent, among likely voters in the Democratic Primary.