Huge waves in California lure surfers, cause minor flooding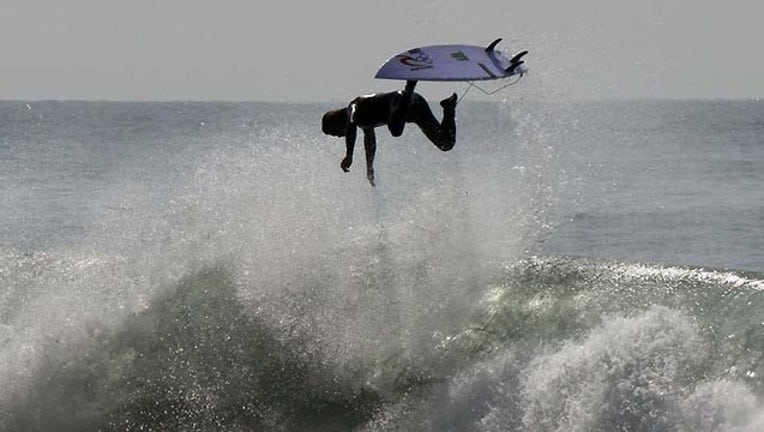 article
LOS ANGELES (AP) — Big surf generated by a Southern Hemisphere storm is rolling ashore along south-facing sections of the Southern California coast.
The surf drew large crowds over the weekend to watch daring bodysurfers challenge towering waves at the famous Wedge in Newport Beach.
High tide coupled with swell caused minor flooding Sunday night along beachfront homes in low-lying Seal Beach. Water washed up over the boardwalk, but there was no property damage, Sgt. Ron LaVelle said.
Lifeguards filled sandbags Monday morning and planned to dig trenches to divert water from the lowest spots of the beach.
The highest surf is expected Monday, with some sets up to 12 feet along Orange and San Diego counties and 10 feet at Malibu and Zuma in Los Angeles County, according to the National Weather Service.
Rough conditions extend up the coast to San Luis Obispo County. Avalon, Port San Luis, San Simeon and Cayucos could see currents capable of dislodging moored vessels and docks, forecasters said.
"Inexperienced swimmers should definitely stay out of the water," LaVelle said.