Human remains found in ocean search for plane wreckage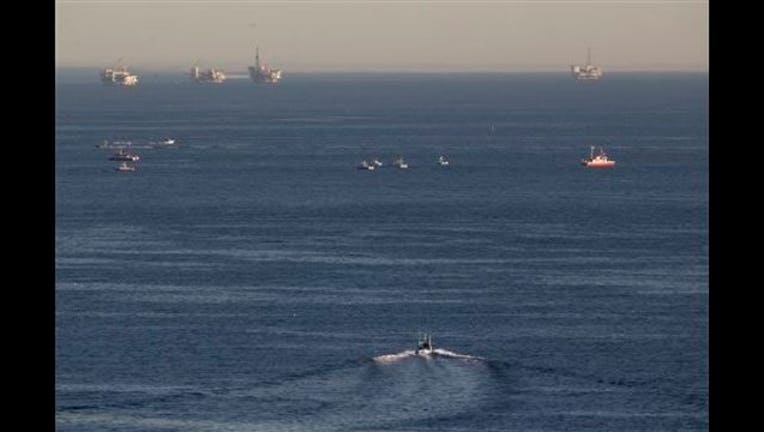 article
LOS ANGELES (AP) — Divers searching in the water off Southern California found human remains and debris on Sunday from the wreckage of a midair collision involving two small planes.
They made the discovery about 2 miles off the Port of Los Angeles on the third day of the search, Los Angeles County Sheriff's Deputy Juanita Navarro said.
Investigators from the coroner's office will try to identify the remains and divers plan to continue looking for more evidence at daybreak Monday, she said.
A massive search was launched Friday after a plane piloted by a 72-year-old woman was seen on radar colliding with a craft carrying men ages 61 and 81 off San Pedro, just outside Los Angeles Harbor.
Authorities have not released any identities, but the woman's husband identified her as Mary Falstrom.
Richard Falstrom said his wife, a longtime pilot, told him Friday that she was going on a plane ride to enjoy the sunny weather. Hours later came the news of the collision off San Pedro, just outside Los Angeles Harbor.
Some debris from a plane carrying two men, including a pilot's logbook, was quickly found. But there was no sign of Falstrom or her plane.
Richard Falstrom believes his wife died doing something that gave her great joy.
"She loved flying. It was a passion," he told The Associated Press.
His wife was a member of The Ninety-Nines, Inc., an international organization of women pilots, and he said she volunteered at the Western Museum of Flight at Torrance Airport, from which she and the other plane took off Friday.
The plane carrying the men was a Beech 35 Bonanza and the second was a Citabria, said Allen Kenitzer, a spokesman for the Federal Aviation Administration. Falstrom said his wife flew a Super Decathlon, an aerobatic plane by the same maker of the Citabria.
Authorities said both pilots were experienced and all three people lived in the area.
The crash site was near the Angels Gate light, a lighthouse at the San Pedro Breakwater that is on the National Register of Historic Places. The area is popular for flight students.