'I Hate My Thighs' Onesie Accused of Baby Fat-Shaming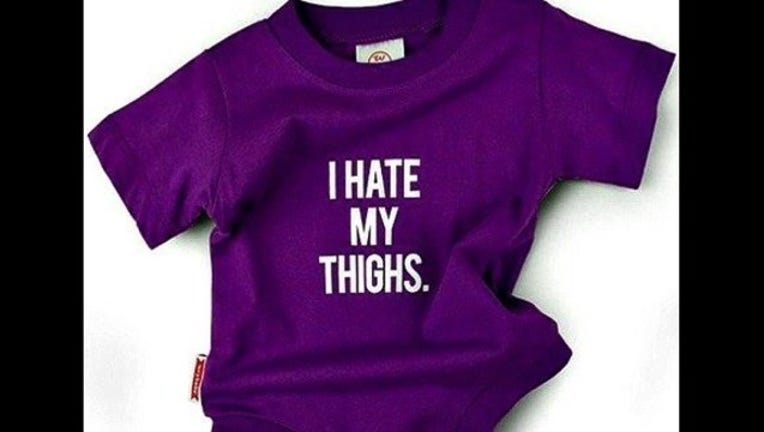 article
 FOX NEWS INSIDER -  Wry Baby has pulled one of its onesies after critics accused the baby clothing company of "baby fat-shaming."
The onesie, which reads, "I Hate My Thighs," drew backlash from Ms. magazine senior editor Michele Kort for "projecting fat awareness on babies."
"Even though it was said as a joke ... it isn't a joke, in terms of the reality of girls' lives, and how they're fat-shamed from a very young age," she said.
"What we're trying to do is make the entire parenting experience as fun as humanly possible," Wry Baby said in a statement. "We equate having kids with having a good time. Why shouldn't it be?"
The hosts of "Outnumbered" weighed in today on the onesie.
"To me, this is irony on the fact that we love fat baby thighs," Melissa Francis said, urging the public to "lighten up."
"Fat babies are cute! Get over it, whatever," #OneLuckyGuy Pete Hegseth said.