ICE responds to arrest of father after he dropped off his child at school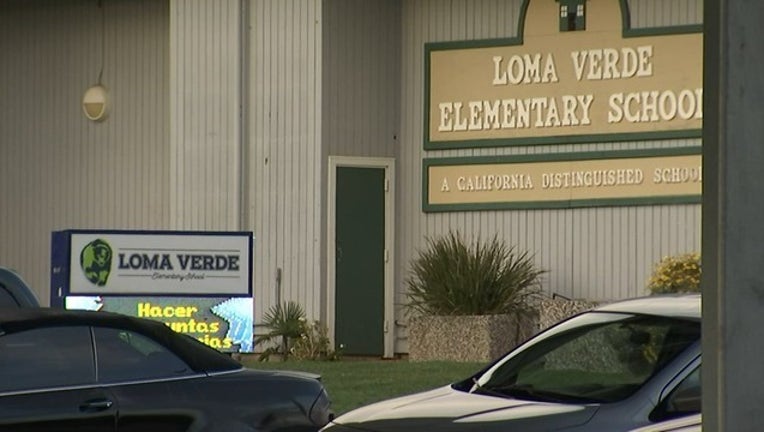 article
NOVATO, Calif. (BCN) - By Bay City News Service
A father who was picked up by U.S. Immigration and Customs Enforcement agents near a Novato school Wednesday was removed to Guatemala in 2007 and illegally re-entered the country, an ICE spokeswoman said this afternoon.
"ICE deportation officers identified the target, Hilcias David Garcia Vicente, a 35-year-old Guatemalan national, before he arrived at a school in Novato, but the officers neither approached nor took custody of the target until he had departed school grounds and was well out of sight of the school," Lori K. Haley, an ICE spokeswoman, said in an email. 
"Garcia was previously removed to Guatemala in 2007 and illegally re-entered the United States on an unknown date at an unknown location," Haley said.
Novato Unified School District Superintendent Jim Hogeboom, who criticized ICE's action, said the father drove to and dropped off his child at the Loma Verde Elementary School and drove away. 
Hogeboom said, however, the father was pulled over not too far from the school in view of people walking or driving their children to the school located at 399 Alameda De La Loma. 
The immigrant community is "scared and afraid," Hogeboom said.  
"It's the first time a parent of a student was arrested in close proximity of a school," Hogeboom added.
"It's shameful. We educate all students. We don't ask for documentation. 
"Having ICE activity occur so close to schools is shameful and creates panic and fear. It may keep parents from sending their children to school and will hurt our attendance. It's deplorable," Hogeboom said.
School district officials do not know who the student's family is.
Haley emphasized Garcia was well out of sight of the school when he was taken into custody for re-entering the United States.
Haley said ICE and it's Enforcement and Removal Operations deportation officers conduct routine targeted immigration enforcement daily in California and the United States.
"They do so in accordance with immigration laws and ICE policy, including the agency's policy regarding enforcement at locations considered sensitive like churches, schools and hospitals," Haley said.
"ICE focuses its enforcement resources on individuals who pose a threat to national security, public safety and border security. However, as ICE leadership has made clear, ICE will not exempt classes or categories of removable aliens from potential enforcement.
"All of those in violation of the immigration laws may be subject to immigration arrest, detention and - if found removable by final order -  removal from the United States," Haley said.