Idaho judge gives Bryan Kohberger win over genetic genealogy battle
An Idaho judge gave quadruple murder suspect Bryan Kohberger's defense a minor victory last week after denying their efforts to dismiss the indictment against him for the stabbing deaths of four university students last year.
Kohberger, who is accused of killing Madison Mogen, Kaylee Goncalves, Xana Kernodle and Ethan Chapin in a 4 a.m. ambush in an off-campus rental home, is seeking specific details about how law enforcement used investigative genetic genealogy (IGG) to thumb him as a suspect after he allegedly left a Ka-Bar knife sheath with his DNA on it under Mogen's body.
In a 32-page order, Judge John Judge granted a request for an in-camera review of the IGG evidence.
He will look at all of the IGG evidence in the possession of the Latah County Prosecutor's Office and the FBI and determine what should be shared with the defense, what should be kept secret and what will be redacted from the public.
"I have a HUGE issue with this," Edwina Elcox, a Boise-based defense attorney who previously represented "Cult mom" murderer Lori Vallow, told Fox News Digital Monday. "As a former prosecutor, I am of the position that the prosecution's file should be absolutely open."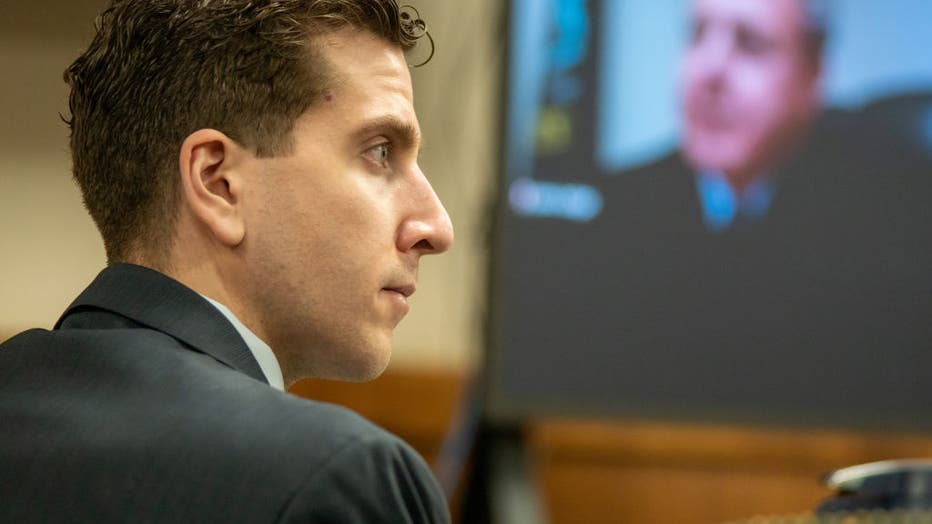 MOSCOW, IDAHO - OCTOBER 26: Bryan Koberger listens during a hearing to overturn his grand jury indictment on October 26, 2023 in Moscow, Idaho. Kohberger, a former criminology PhD student, was indicted earlier this year in the November 2022 killings
In other words – none of the prosecution's evidence should be withheld, she said.
"Anything should be fair game for defense," she added. "Maybe it's useful, maybe it's not – but it shouldn't be for the judge to decide."
Prosecutors have argued that they shouldn't have to turn over the IGG evidence because they didn't use it to obtain any warrants. And they allegedly confirmed a direct DNA match between Kohberger and the knife sheath DNA with a cheek swab, according to court documents.
RELATED: Survivors of Idaho murders were awake, texting during rampage, report says
"The state's argument that the IGG investigation is wholly irrelevant since it was not used in obtaining any warrants and will not be used at trial is well supported," Judge wrote. "Nonetheless, Kohberger is entitled to view at least some of the IGG information in preparing his defense, even if it may ultimately be found to be irrelevant."
Genealogy is the second-most popular hobby in the United States, according to court documents – at least anecdotally – behind gardening.
Fox News Digital could not find any polling or studies to support the claim – but it's been reiterated in popular culture and the media since at least 2012, when ABC News referenced it in a report when Ancestry.com sold for $1.6 billion, and both genealogy and the use of investigative genetic genealogy have increased notably over the past decade.
The field is also the second-most searched topic online behind pornography, according to The New Yorker.
But, through a quote from a 2019 column written by University of Utah law professor Teneille Brown, the "hobby has been co-opted by law enforcement to solve cold cases, by linking crime-scene DNA with the DNA of a suspect's relative, which is contained in a direct-to-consumer genetic database."
Brown told Fox News Digital Monday that she believes it's unlikely that the court will find anything involving IGG will have violated Kohberger's Fourth Amendment rights, but that because the field is relatively new, the defense may want to understand how that's the case.
"Think of it like as an interview with a neighbor," she said. "They're getting caught up on the fact that it seems science fiction because it's the DNA that was used as circumstantial evidence, but it's not actually that different from just other ways that we figure out who committed a crime."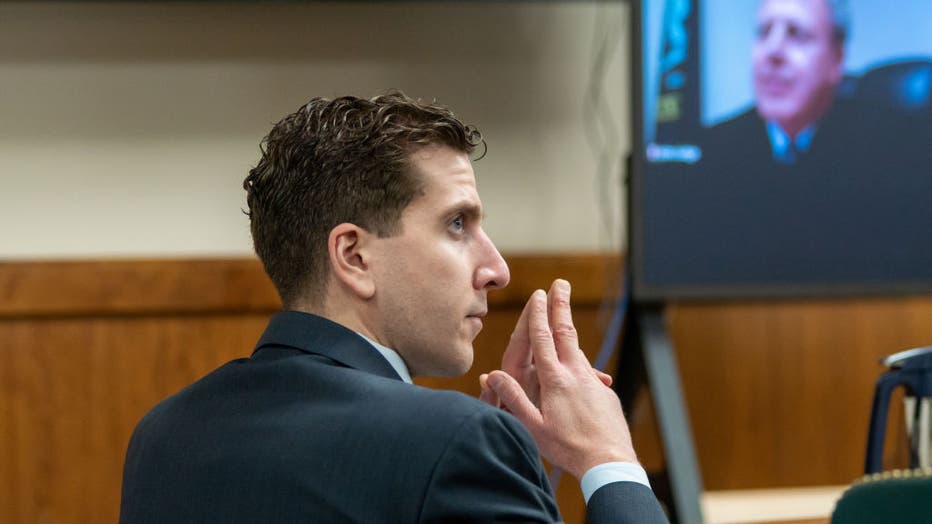 MOSCOW, IDAHO - OCTOBER 26: Bryan Kohberger listens to arguments during a hearing to overturn his grand jury indictment on October 26, 2023 in Moscow, Idaho. Kohberger, a former criminology PhD student, was indicted earlier this year in the November
Police typically would not have to hand over their note from every interview with a neighbor, she said, and prosecutors likely don't want that to become the precedent by submitting to the defense's request for IGG. Authorities also don't want to divulge the identities of unknown relatives.
But defense attorneys should have a right to review even routine evidence, according to Elcox, who said they should try to see for themselves whatever the judge reviews as well.
"I have personally had a case involving cellphone forensic evidence where the prosecutor fought me every step of the way on giving me full access to the cellphone data," she told Fox News Digital. "The judge conducted an in-camera review. I still insisted on looking at it myself, probably to the annoyance of everyone involved. I finally got to go to the police station and look at the cellphone data with a detective standing by. I found something that everyone missed. Case dismissed."
RELATED: University of Idaho student woke up 'trapped' on night of quadruple stabbing, father says
Both the prosecution and the defense are bound by a gag order on the case.
The IGG information is all publicly available through the genealogy databases that collect it so hobbyists can trace their own roots.
However, even the court hasn't been informed about the IGG specifics – prompting Judge to order the review.
Read the judge's order (Mobile users go here)
Although police did not use the FBI's IGG research to obtain any warrants in the case, according to court filings, investigators used it to gin up leads.
"Through the IGG process, the FBI constructed a family tree of individuals whose DNA matched with the DNA found on the knife sheath," Judge wrote. "The FBI then sent local law enforcement a tip to investigate Defendant Bryan Kohberger."
In that investigation, police in Pennsylvania took trash from the curb outside Kohberger's parents' house in Pennsylvania's Pocono Mountains. There, they allegedly found a familial match between his father's DNA and the knife sheath sample.
Police arrested Kohberger there on Dec. 30, 2022.
RELATED: Judge to decide on cameras in court after warning media about 'pushing the envelope'
All four victims were undergrad students at the University of Idaho. Kohberger, who attended the neighboring Washington State University in pursuit of a Ph.D. in criminology, drove a white Hyundai Elantra, the same type of car investigators identified as the suspect vehicle, and allegedly turned his phone off before heading to and from the crime scene, according to the affidavit.
Police, citing phone records, also alleged that he stalked the victims' home on a dozen occasions before the murders and drove by once more hours after.
Kohberger is being held without bail on four charges of first-degree murder and a felony burglary count. Judge entered not guilty pleas on his behalf at his arraignment in May.
He could face the death penalty if convicted.