Indiana girl nearly chokes on fidget spinner, firefighter says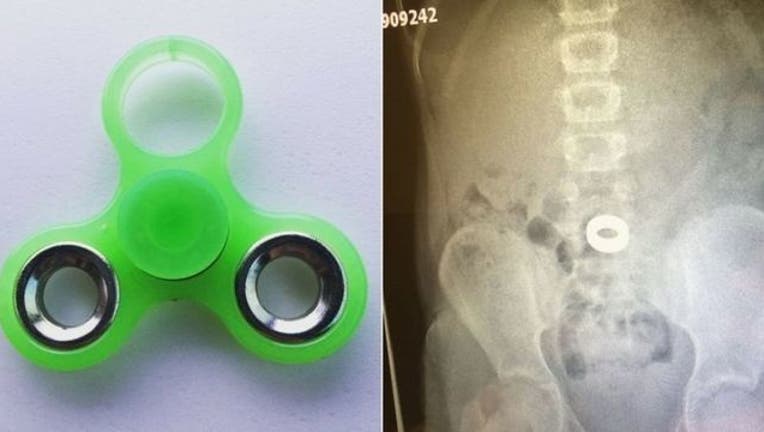 article
(FOX NEWS) - An Indiana firefighter is warning parents about fidget spinners, a popular fad toy, after his daughter nearly choked on a metal piece that flew off.
The child was spinning her fidget spinner while sitting in the backseat of the car when one of the metal bearings broke off and flew into her mouth, according to a Thursday Facebook post on Decatur Township Fire Department's page.
"I did about 5 minutes of back blows and with her coughing it became dislodged and went to her stomach," the firefighter wrote.
The girl was hospitalized and later released. A photo of an x-ray showed the metal piece stuck in the girl's stomach.
Read more at FOXNews.com.