Injured Philly officer throws opening pitch at Phillies game, proposes to girlfriend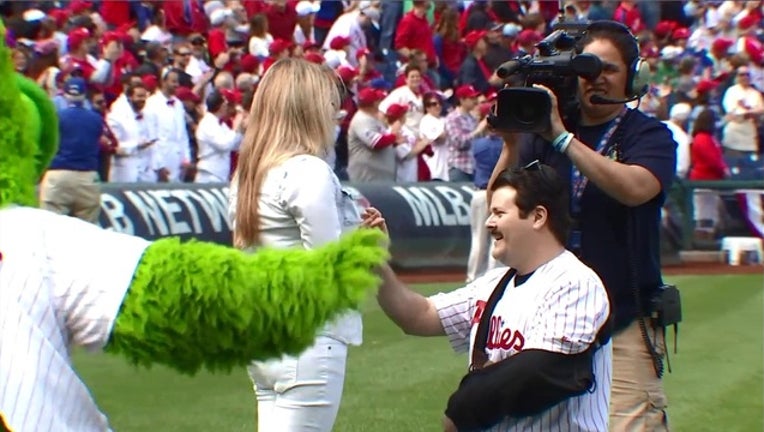 article
A Philly cop who survived an ambush attack helped kick off the baseball season at the Phillies home opener. Officer Jesse Hartnett threw the game's opening pitch. He then turned around and proposed to his girlfriend!
PHILADELPHIA, PA (WTXF) - Fans flocked to Citizens Bank Park by the thousands to root on their Fightin' Phil's as they take on the San Diego Padres and even with the game still going. This is already one that many fans won't soon forget.
Harry Kalas' son, Kane, sang the National Anthem and Philadelphia Police officer Jesse Hartnett threw out the first pitch.
It was a huge reception for the officer who was ambushed and shot in the line of duty earlier this year by a man who pledged his allegiance to ISIS.
But that's not where the celebration ended, Hartnett reaches into his jacket - and in front of a crowd of thousands, pops the question to his girlfriend.

The crowd went crazy. He kept his cool about the once in a lifetime moment, but it has wowed hundreds of fans who are excited to enjoy America's classic game.