Inmates sue Santa Rita Jail and Aramark for forced labor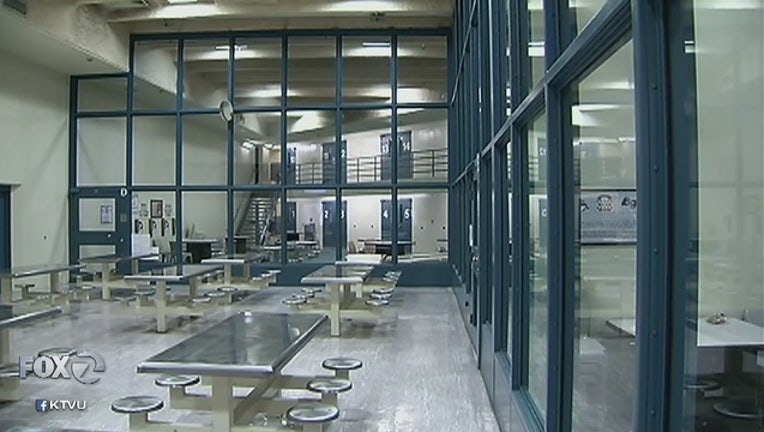 article
DUBLIN, CA - Oakland civil rights attorney Dan Siegel filed a lawsuit in federal court on Wednesday alleging that Alameda County and Aramark Correctional Services are profiting from free labor by inmates at the Santa Rita Jail in Dublin.
The suit, which was filed on behalf of eight current and former Santa Rita inmates who did food preparation work at the jail, alleges that the sheriff's office and Aramark Correctional Services are violating the Thirteenth Amendment, which went into effect in 1865 and banned involuntary servitude.
 "The U.S. Constitution outlawed slavery after the Civil War, we believed," Siegel said at a news conference at his office in Downtown 
Oakland.
A sheriff's spokesman denied the accusations and explained the program created by a partnership with Aramark is volunteer-based. Low-security inmates are selected and asked if they want to participate in 8-hour shifts preparing food or cleaning facilities. There is no monetary compensation, but the opportunity allows inmates to have more time out of their cells and a better meal that shift.
"The allegations are extremely innaccurate. We have a long waitlist of people in custody wanting to take part it in. It is completely on a volunteer basis," said spokesman Ray Kelly. 
Kelly provided a letter by one inmate expressing appreciation for the program.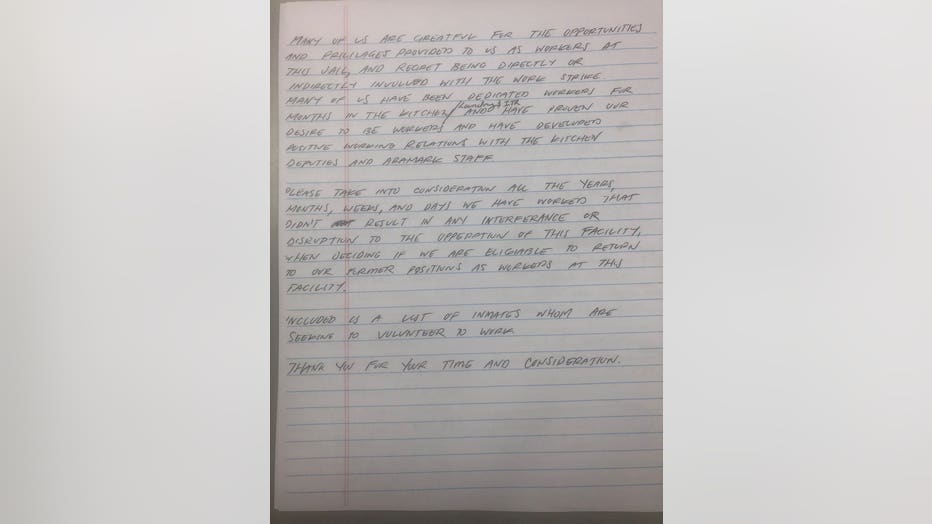 Attorneys for the eight plaintiffs said, in reality, the program is not volunteer-base because when workers feel ill and want to take a day off deputies allegedly threaten them with more jail time. 
Kelly disputes the claim saying participants are able to take days off when they are sick. He said they are able to quit the program altogether without repercussions. 
At  Wednesday's press conference, Siegel said the working inmates should be compensated. Jails that hire prisoners may make deductions for state and federal taxes, room and board, lawful restitution fines or victim compensation and family support, but must provide no less than 20 percent of the wages directly to the prisoner.
"The purpose of our jails and prisons is not to provide profit to companies like Aramark. Part of this case is to point out Aramark is engaging in unfair labor practices to compete with other food labor companies," said Siegel. 
Aramark told KTVU the company could not comment on pending litigation.