Investigation into fatal gravel truck accident won't be completed for months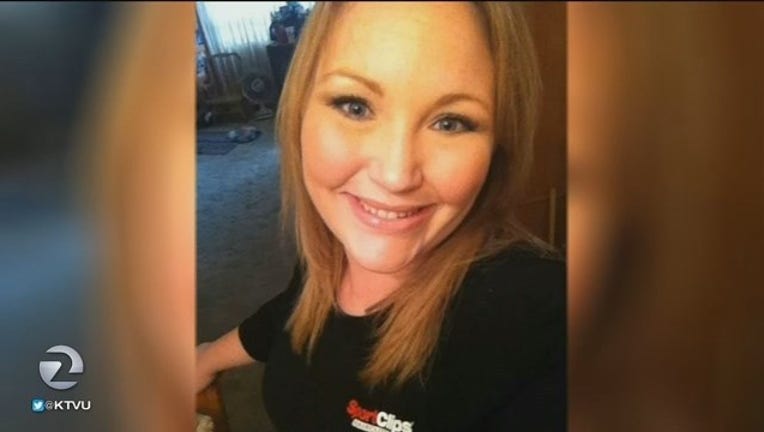 article
MARTINEZ (BCN) - The investigation into the death of a mother who was killed when a truck carrying gravel overturned on top of her car on Monday in Martinez will likely take months, a spokeswoman for the state Division of Occupational Safety and Health said Wednesday.
Lindsey Combs, 32, was a beloved employee at Sport Clips Haircuts in Pleasant Hill, where she had worked for the past six years, according to the store's owner, Ben Mangels.
Her overflowing personality made her a favorite of customers who requested her services more than any other stylist, Mangels said.
"I always say that I can teach you how to cut hair, but I can't teach you how to be nice," Mangels said. "She was a great stylist and she was just really nice."
Combs was killed when a gravel truck overturned onto her car near the corner of Shell Avenue and Pine Street just after 1 p.m. Monday, according to authorities.
Combs was the mother of a 4-year-old daughter and was engaged to be married when she died, Mangels said. Family told KTVU that Combs was two months pregnant.
The accomplished stylist won the franchise's top "look" award in 2012, beating out stylists from some 1,000 nationwide locations in an annual industry competition, Mangels said.
But it was her "engaging, welcoming" personality that won her a loyal following among clients, Mangels said.
"She took the time to listen to what her clients wanted and to talk to her client about what they had going on in their lives," Mangels said. "She really took the time to know her clients and when, and if, the time was right, they got to know her a little more, too."
The city of Martinez secured a $305,000 grant from the Contra Costa Transportation Authority three years ago to create sidewalks on routes where students commonly walk to school and where there are no sidewalks, city engineer Tim Tucker said.
Construction began on March 9 for the roughly 1,000-foot stretch of sidewalk along Shell Avenue, construction inspector Don Salts said. The project was slated to be completed within roughly 30 days, Salts said.
Martinez police told investigators with Cal/OSHA that someone working with San Mateo-based JJR Construction, a subcontractor for the city, had asked Combs to move her car when the load of a truck filled with gravel toppled onto it, crushing her inside, according to initial reports to Cal/OSHA.
The full investigation won't be complete for months, Cal/OSHA spokeswoman Julia Bernstein said.
Bernstein said a sole proprietor, Daryl Crockett, who was subcontracted by JJR Construction, was operating the truck pulling a trailer carrying the gravel. Crockett rented the trailer from Greg's Trucking Service, which is based in San Mateo.
Crockett couldn't immediately be reached for comment and a call to Greg's Trucking Service was not immediately returned.
Cal/OSHA cited JJR Construction twice in the past 10 years, for minor violations in 2010 and 2009. Both violations resulted in fines of $200 or less.
Mangels expressed sympathy for the driver, who he said "is going to have to live with this for the rest of his life."
Construction on the sidewalk is currently at a halt, Salts said.
Some work had to be completed Tuesday morning in order to clean up the area and make it safe, but Salts said the city has not made a determination for when the work will resume.
"It is stopped indefinitely through this week," he said. "We're trying to be respectful and obviously, this is a tragic event. Our thoughts and prayers are with the family and here at the city, everyone is deeply sympathetic."
Mangels is trying to raise some money to help cover the cost of a memorial service for Combs, as well as to establish a trust fund for her daughter, Lyric.
Mangels said it was "just the right thing to do."
"You can sit on the sidelines and mourn and grieve the loss of a great friend, or you can do something to help the memory of that individual live on," he said.
The fund, which seeks to raise $10,000, had already received more than $7,500 by Wednesday afternoon.
Combs' brother has also established a GoFundMe page to raise money to bring Combs' father and uncle from Montana to the Bay Area so they can be with the family. He did not return a request for comment.
For more information on both of the funds, people can visit http://www.gofundme.com/lindseycombs and http://www.gofundme.com/psl18k.
Mangels said he has also created the Lindsey Combs Memorial Fund with Wells Fargo. A bank employee said donors can visit any Wells Fargo location to donate directly to the memorial fund.
Martinez police have not returned calls for further information about the incident.