Investigation launched after suspicious Vallejo fire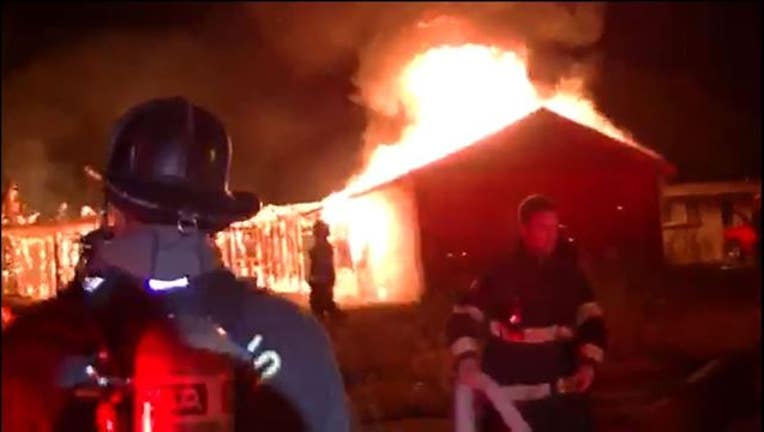 article
VALLEJO (KTVU) – Fire officials are calling an early-morning fire suspicious and actively looking for the cause of the blaze that severely damaged one home and slightly damaged another.
Vallejo Fire Battalion Chief Cliff Campbell said the 2-alarm fire broke out around 2:45am on the 100 block of Martin Street.
When crews arrived on scene, they found a home under construction that was fully engulfed in flames.
They were able to contain the blaze a short time later.
No injuries were reported, but the fire did damage part of the home next-door.
Fire investigators were called to the called to the scene and after a preliminary investigation, determined that the fire was suspicious in nature.
Battalion Chief Cliff Campbell said the home had been vacant for 25 years, but was recently bought by a new owner and was in the process of being remodeled.
He also reported that the area has recently had problems with transients.