Jack in the Box drive-through shooting leaves 1 dead, Santa Rosa police describe suspects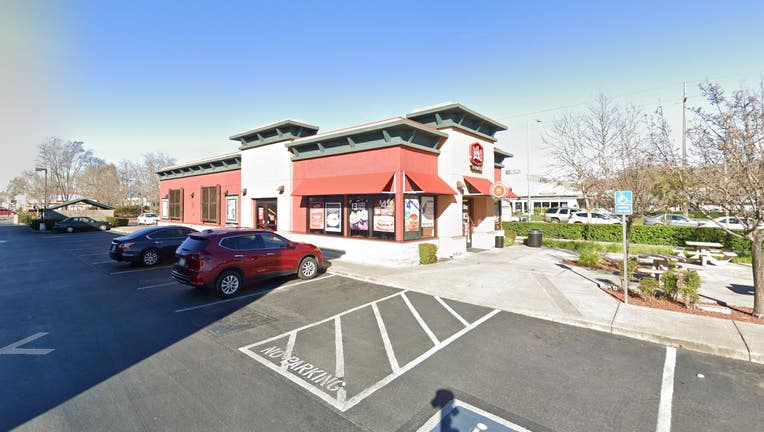 article
SANTA ROSA, Calif. - Police found a man dead after a shooting in Santa Rosa's Jack in the Box parking lot on Sunday night.
Santa Rosa police responded to a call reporting that a man had been shot at the restaurant's drive-through.
Arriving at the parking lot of 2755 Santa Rosa Avenue at 11:31 p.m., officers found an unresponsive man who had been shot at least once. Paramedics declared him dead after rendering aid.
The victim has been identified as Jeffrey Farinha, a 40-year-old Rohnert Park resident.
Since the incident, investigators said they have learned that the victim was in an altercation with two suspects, who have been described as two ski-mask clad Hispanic men, aged 18 to 20 with skinny builds.
Police said at least one suspect shot the victim with a handgun, then both suspects fled the lot. Investigators believe the suspects ran eastbound in the 200 block of Burt Street.
Santa Rosa police said this is an active investigation. No arrests have been made as of press time.
A reward of $2,500 has been offered by the Sonoma County Alliance Community Engagement and Safety Rewards fund for information leading to the arrest of the suspects involved.