Jack White plans break from touring after 5 acoustic shows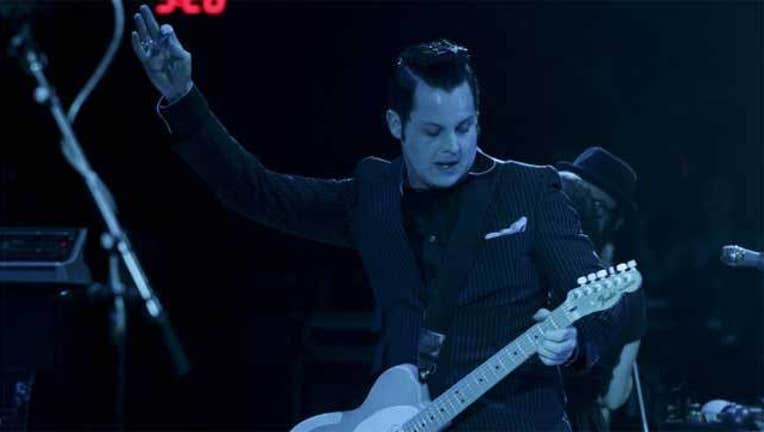 article
CHEYENNE, Wyo. (AP) — Rocker Jack White says he's about to take a long break from performing live but not before holding five shows in the five states where he hasn't yet played.
The former White Stripes frontman isn't saying which states those are but speculation is widespread the performances will take place in Alaska, Idaho, the Dakotas and Wyoming.
The performances will be announced at 8 a.m., local time, on the day of the show. Tickets will cost just $3, be limited to one per person and available only at the venue door starting at noon on the day of the show, according to White's website.
The five upcoming performances will be White's first acoustic-only shows. Joining him will be fiddler Fats Kaplin, singer-fiddler Lillie Mae Rische and bass guitarist Dominic Davis.
The quartet will use ribbon microphones, a technology dating to the 1920s that remains valued for its amplification characteristics.
White's publicist, Michele Hug, declined to provide more details Wednesday about the shows or why White is planning a break from touring.
White has been touring since he released his second solo album, the Grammy-nominated "Lazaretto," last summer. His last as-yet officially scheduled show will be Saturday at the Coachella Valley Music and Arts Festival in Indio, California.
White and now ex-wife, Meg White, launched the White Stripes in the late 1990s. The duo's bluesy, garage-rock sound won wide acclaim within just a couple years.
In 2007, the White Stripes cancelled their fall tour, citing acute anxiety suffered by Meg White. Performances scrubbed included dates in Boise, Idaho; Rapid City, North Dakota; Fargo, South Dakota; and Jackson Hole, Wyoming.
White apparently never has performed in public in those states or Alaska as a member of the White Stripes, which folded in 2011. Nor, apparently, has he visited those five states with two other bands, the Raconteurs and Dead Weather, or as a solo artist.