Jogger pepper sprays dog in self defense, pet owner allegedly bites woman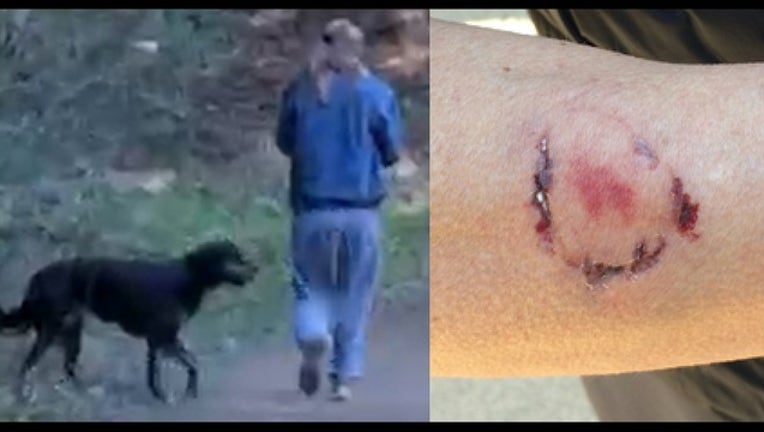 article
CASTRO VALLEY, Calif. (KTVU) - Police with East Bay Regional Park District are asking for help looking for a woman who allegedly bit a jogger Thursday morning after the female jogger pepper-sprayed the woman's dog in self-defense.
The aggravated assault incident happened along the Goldenrod Trail between the Chabot Equestrian Center and the Oakland City Stables in Anthony Chabot Regional Park at around 10:25 a.m. 
According to police, the victim was tackled and punched by the assailant. When the jogger attempted to push the attacker off of her, the woman allegedly bit her forearm. Police have released a photo of the bite marks, which caused "significant wounds." 
Police released a photo of the woman, described as "mixed race" (white and Asian), who stands at about 5'6" with a thin build. She has blonde or auburn colored hair. The suspect apparently was with two dogs: one was possibly a Rottweiler mix, the other was a medium to large yellow or tan colored dog.