John's Grill offers $5,000 reward in case of woman who went missing after leaving SF restaurant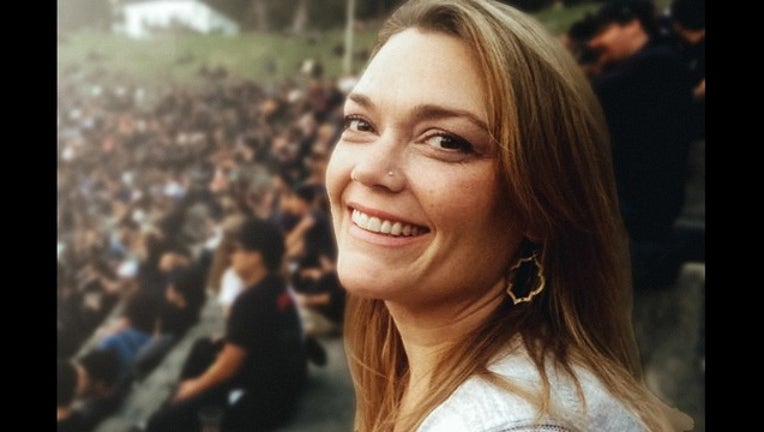 article
SAN FRANCISCO (BCN) Friends of a Daly City woman who went missing Saturday in San Francisco gathered Thursday at the restaurant where she was last seen to announce a $5,000 reward for information about her whereabouts.
Christa Mahoney, 37, was last seen leaving John's Grill near Powell and Ellis streets around 2 p.m., after having eaten lunch there.
A short while later, Mahoney's dog Buddy was turned in to San Francisco Animal Care and Control after he was found wandering alone near Union Square. Additionally, Mahoney's wallet and phone were found on the San Francisco Municipal Railway line N-Judah along The Embarcadero, according to 
Daly City police Sgt. Ron Harrison.
Speaking outside of John's Grill Thursday, Mahoney's friend Paula Lykins described Mahoney as a "very outgoing, productive, hardworking" person but, "in the last few months, she's had some pretty significant health problems which have sort of led to some mental health issues."
"We're just really, really concerned that she's being taken advantage of and not well and in some way incapacitated and unable to really defend herself and speak up for herself," Lykins said.
"It's really concerning that she had not tried to find her dog. The Christa that I know would have walked seven miles to go and locate her dog," she said.
John's Grill is offering a $5,000 reward for information leading to the safe return of Mahoney, restaurant manager Johnni Konstin said.
"Everyone at John's Grill is onboard with this and we really, really hope that she's OK," he said.
Based on accounts from restaurant staff on Saturday, Konstin said, "she seemed OK through most of her experience here. Toward the end she seemed a little shaky but nothing out of the ordinary."
Harrison said his department is working with San Francisco police to find Mahoney, but at this point they don't suspect foul play.
"As far as any significant signs of foul play, we don't have any information on that other than concerning behavior she has exhibited that we are worried about and we want to find her and make sure she's safe," he said.
Harrison said investigators are currently reviewing surveillance footage from both John's Grill and Muni to find any possible clues.
"She was here by herself, had lunch, left alone," he said of the last time she was seen. "She seemed OK, there was nobody following her. It seemed like a normal lunch here at the grill."
In addition to the reward announced Thursday, some of Mahoney's friends started a GoFundMe account Tuesday to also raise funds for a reward for information about her whereabouts. The page can be found at https://www.gofundme.com/operation-find-christa.
Police described Mahoney as being 5 feet 2 inches tall, weighing about 110 pounds, with light brown hair and brown eyes. She was last seen wearing a dark coat with a fur hood, long pants and brown boots.
Additionally her friends say Mahoney is originally from England and has a slight English accent.
Anyone with information about the case is asked to call Daly City Police Officer Tommy Yip at (650) 991-8119.