Joshua Trump goes viral as he appears to fall asleep during SOTU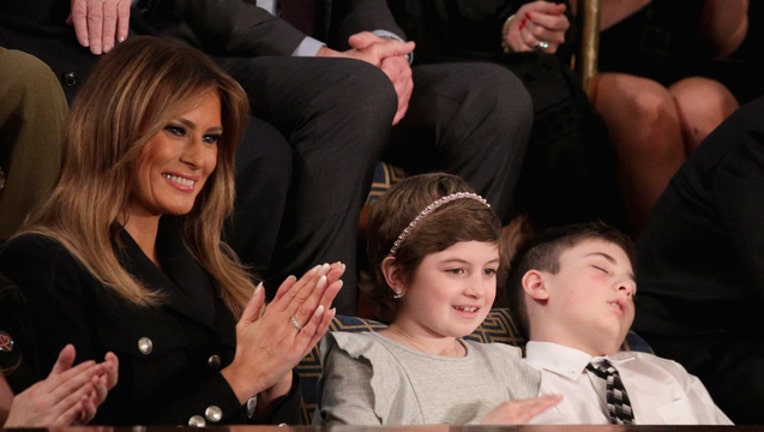 article
(FOX NEWS) - The 11-year boy bullied for having the same last name as President Trump went viral in a cute moment after he appeared to fall asleep during Tuesday's State of the Union address.
Joshua Trump, who attended the event after being invited by First Lady Melania Trump, sat next to childhood cancer survivor Grace Eline.
That's when the young Trump won the hearts of social media after photographers caught a picture of him snoozing in the midst of the speech.
"Joshua Trump owns," wrote one user. "This is so cute. Joshua trump sleeping through #SOTU2019," seconded another.