Jury rules with University of California in fight over California strawberries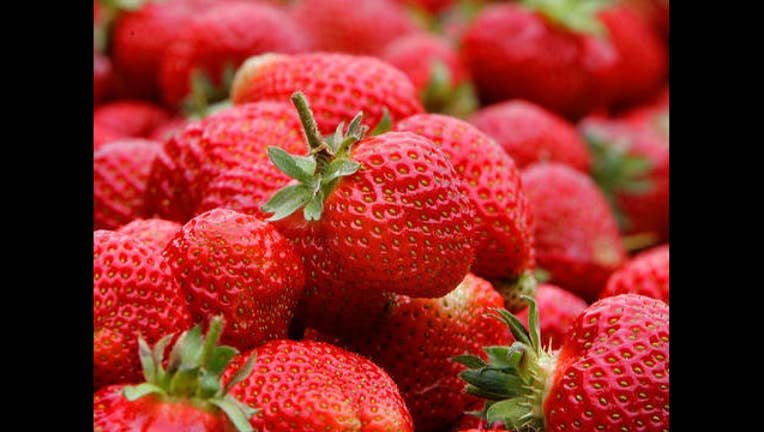 article
By SCOTT SMITH
Associated Press
SAN FRANCISCO (AP) -- A renowned strawberry researcher in California broke patent law and violated a loyalty pledge to his former university by taking his work with him to profit from it in a private company, a jury in San Francisco decided Wednesday.

Professor Douglas Shaw formed his own company after retiring from the University of California, Davis, where he had overseen the school's strawberry breeding program. Jurors in a federal court decided that he used seeds without the university's permission.

"This federal jury decision is good news for public strawberry breeders at UC Davis and all strawberry farmers throughout California and the world," said Helene Dillard, dean of the UC Davis College of Agriculture and Environmental Sciences.

A separate jury will later decide whether the retired professor has to pay damages.

Shaw had first sued UC Davis after he retired, saying that the university unfairly destroyed some of his work and keeps some of his other research locked in a freezer, depriving the world of a better strawberry. He sought $45 million for lost research.

The university countersued Shaw, saying he and another professor stole the school's intellectual property by taking some of the fruits of their research with them when he formed the company.

Shaw, 63, is a giant in the strawberry world, heading the university's lucrative breeding program for more than two decades alongside plant biologist Kirk Larson. Most of California's strawberry farmers grow plants developed by Shaw and Larson.
The two men developed 24 new varieties, allowing growers to double the amount of strawberries produced while retaining the fruit's succulence. They created strawberries that were more pest- and disease-resistant, more durable during long-distance travel and capable of growing during the shorter days of spring and fall.

Some farmers in California, the No. 1 strawberry-growing state, worried the battle would stymie research and cause them to lose their competitive edge. California last year produced 1.6 million tons of strawberries valued at roughly $2 billion, according to the U.S. Department of Agriculture.

The partners say their work netted the university $100 million in royalties. How much they themselves made at UC Davis is unclear, but they say they contributed more than $9 million of their own royalties toward the university's breeding program.

They retired from the university in 2014 because, they said, the school was winding down the program. Working in partnership with growers and nurseries, they launched a business called California Berry Cultivars, based in Watsonville, to develop new strawberry varieties.

The scientists say they own the intellectual property at issue, and they accuse the university of locking up some of their plants and destroying hundreds of others, wiping out years of research.
The university accuses the researchers of patent infringement and violating an oath they signed not to enrich themselves by taking or acquiring plants, seeds and other biological material and continuing their research using descendants of plants they developed at UC Davis.

Shaw and attorneys representing him did not immediately respond to a request by The Associated Press for comment.