Jury seated for trial over 'American Sniper' death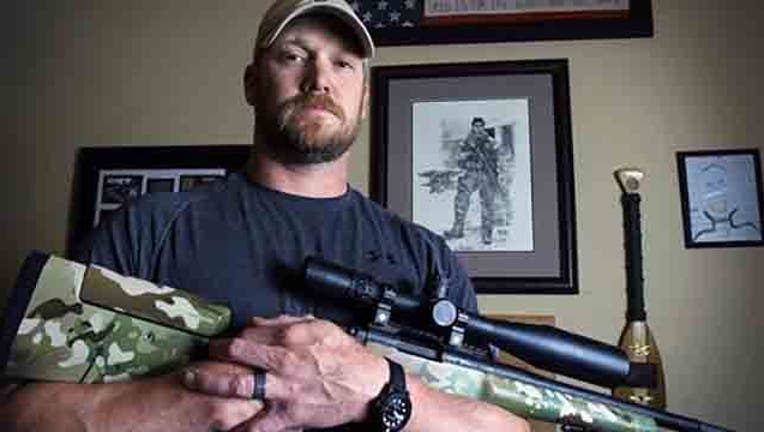 article
STEPHENVILLE, Texas (AP) — A jury was seated Monday in the trial of a man charged with killing the former Navy SEAL depicted in the Oscar-nominated movie "American Sniper," after extra efforts to keep publicity about the case and the movie from preventing a fair trial.
Ten women and two men will serve as jurors for the trial of Eddie Ray Routh starting Wednesday. Routh, a former Marine, is charged with capital murder in the deaths of 38-year-old Chris Kyle and Kyle's friend, 35-year-old Chad Littlefield. Opening statements are Wednesday.
The movie based on Kyle's memoir as a celebrated sniper who served four tours in Iraq has grossed nearly $300 million. In response to the attention paid to the Kyle case, officials called in more than four times as many potential jurors as they would for a regular trial.
The county's top prosecutor and the judge overseeing the case both told prospective jurors they would only insist that jurors who have seen the movie or read the book set their prior knowledge aside when they hear evidence. The movie ends with a depiction of Kyle meeting Routh, followed by footage from Kyle's funeral.
"It's hard not to have knowledge of this case," Erath County District Attorney Alan Nash said. "It's pervasive."
Nash asked potential jurors Monday morning if they were unable to set aside what they'd already heard. No one among about 130 potential jurors in court raised their hand.
State District Judge Jason Cashon estimated that no more than two dozen potential jurors had been dismissed from serving due to pretrial publicity. Cashon denied defense motions to delay the trial or move it to a different county.
Routh's attorneys plan to pursue an insanity defense. Prosecutors won't seek the death penalty. He faces life in prison without parole if convicted.
Family members have said Routh, 27, struggled with post-traumatic stress disorder after leaving the Marines in 2010. The small arms technician served in Iraq and was deployed to earthquake-ravaged Haiti. Kyle took Routh to the shooting range after Routh's mother asked if he could help her son.
Kyle made more than 300 kills as a sniper for SEAL Team 3, according to his own count and earned two Silver Stars for valor. After leaving the military, Kyle volunteered with veterans facing mental health problems, often taking them shooting.
About two hours after Kyle, Littlefield and Routh arrived at Rough Creek Lodge and Resort on Feb. 2, 2013, an employee discovered the bodies of Kyle and Littlefield at the remote range.
Authorities say Routh drove to his sister's house in Kyle's truck, telling her and her husband that he had killed Kyle and Littlefield.
His sister told police that Routh "was out of his mind, saying people were sucking his soul and that he could smell the pigs."