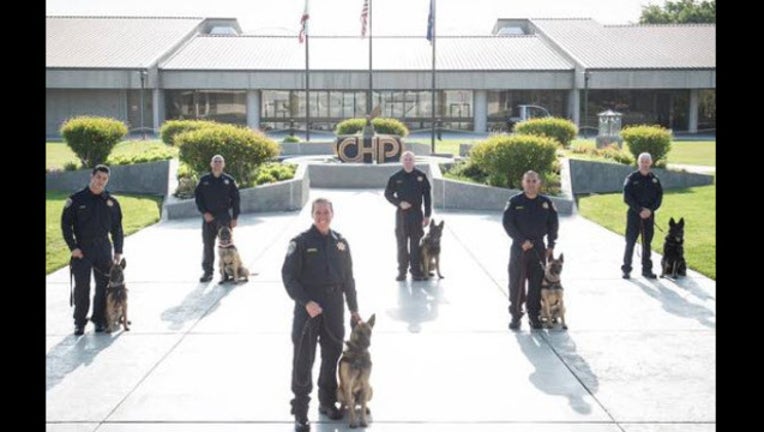 article
This is the first canine graduation in 2015 for canines trained in criminal apprehension and the detection of narcotics.  
The six canines and their handlers completed 11 weeks of intensive training at the CHP Academy.  
The CHP officers represent six different geographical regions, statewide. 
Officer Matson, formerly of Oakland CHP, along with his dog, Roj, were among the graduates today.
They will be placed with the CHP Golden Gate, here in the Bay Area.