Keurig settlement: Last day to get part of $10M payout after lawsuit challenged K Cups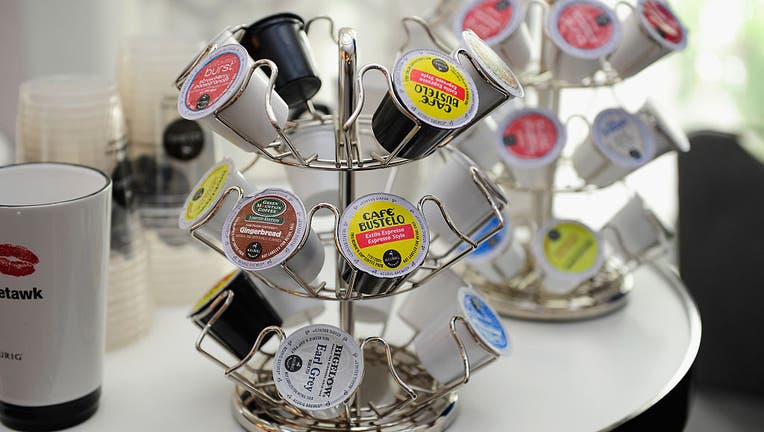 article
Coffee drinkers, take note — Monday, January 9, 2023, is the last day to take part in the payout of a class action lawsuit involving Keurig.
Keurig has been ordered to pay a $10 million settlement after a lawsuit challenged the labeling of some of its K Cup single-serving coffee pods. 
The lawsuit claimed that the packaging and advertising for the products misled customers to believe that the pods were widely recyclable.
RELATED: Here's how to claim up to $400 from Apple's faulty keyboard settlement
If you purchased K Cup single serving coffee pods labeled as recyclable in the U.S. for personal, family or household use from June 8, 2016 - August 8, 2020, you are eligible for some of the settlement money.
You do not need a receipt to prove your purchase, but having one will get you more money. Proof of purchase can include your receipt, email order or shipping confirmation. 
If you do not have any proof of purchase, you may be eligible to receive $5 per household. 
If you have proof of purchase, you are eligible to receive $3.50 per 100 pods purchased. The maximum cash payout is $36 per household and the minimum total payment is $6 if you have proof of purchase for your purchases.
RELATED: These carmakers had the most recalls in 2022: See if your car is on the list
How to file a Keurig settlement claim
Filing a claim can be done easily and online — however, claims are due by 11:59 p.m. PT on January 9, 2023. 
You'll have to give your name, address, email and phone number to submit a claim, and then choose how you would like your payout: a credit card, Venmo, direct deposit, or Zelle. 
The timeline of the payoff is unknown, pending any potential appeals. 
Keurig will also now include clarification that you must check locally to see if the pods are recyclable in your community.
This story was reported from Detroit.