Kevin Hart to Philly Starbucks: "Make this right"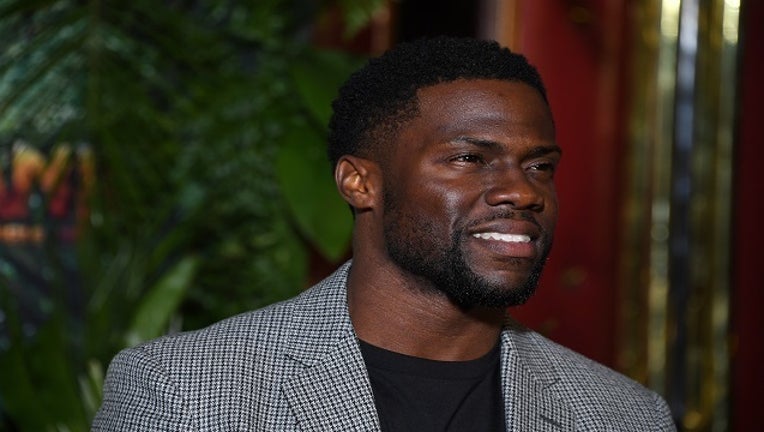 article
PHILADELPHIA (WTXF) - Philadelphia native and comedian Kevin Hart has responded to the controversial arrest of two black men at a Center City Starbucks that has gone viral.
Hart tweeted the following message to Starbucks Sunday morning:
"Message to the @Starbucks in Philadelphia....Our city is shining bright like a diamond right now. Please make this situation right. I repeat please make this situation right!!!!!!! Once again MAKE THIS RIGHT"
MORE: Starbucks CEO issues apology after video of Philly arrests goes viral
Hart also questioned why the men were arrested.
"@Starbucks in Philadelphia I have watched the video and do not see these to [sic] young men doing anything wrong....Unless there is footage that shows otherwise you need to do what's right and handle the manager that was on duty accordingly," Hart tweeted.
Philadelphia Police Department Commissioner Richard Ross said officers received a trespassing call from Starbucks after the men allegedly used the restroom without making a purchase, which goes against company policy.
Ross defended his officers' actions, saying the men refused to leave after several requests by the responding officers.
"These officers did absolutely nothing wrong," Ross said. "They did a service that they were called to do. They have a legal obligation to carry out their duties."
Starbucks issued an apology Saturday, followed by a personal apology by CEO Kevin Johnson late Saturday evening. Johnson said the company has begun a thorough investigation of their practices.
"Most importantly, I hope to meet personally with the two men who were arrested to offer a face-to-face apology," Johnson said.
Attorney Lauren Wimmer, who represents the two men, joined Good Day Weekend on Sunday to discuss the controversial arrest.
VIDEO: Attorney representing men in controversial Starbucks arrest speaks out
%INLINE%
Protesters gathered outside the Starbucks in question Sunday in solidarity with the two men arrested.