Knife-wielding suspect dares cop to shoot: 'Kill me now!'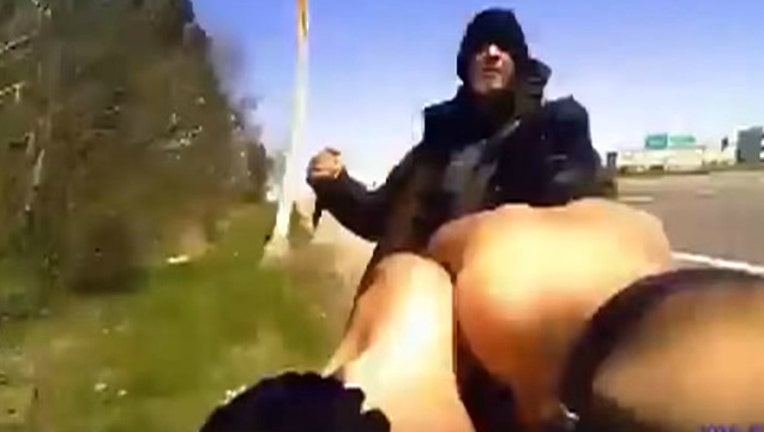 article
FOX NEWS -- An Ohio police officer is being hailed for his restraint after body-cam video shows his intense encounter with a knife-wielding murder suspect who was begging police to kill him.
Hamilton County Prosecutor Joe Deters said that Officer Joshua Hilling, with the Glendale Police Department, will not face charges and "deserves a medal for what he did."
The intense incident started when Hilling spotted the man, who authorities identified as Pablo Javier Aleman, walking on an Interstate 75 ramp, Fox 19 reported.
After Aleman failed to produce any identification, Hilling asked him to place his hands on the cruiser for a routine pat down.