Know this San Mateo burglar?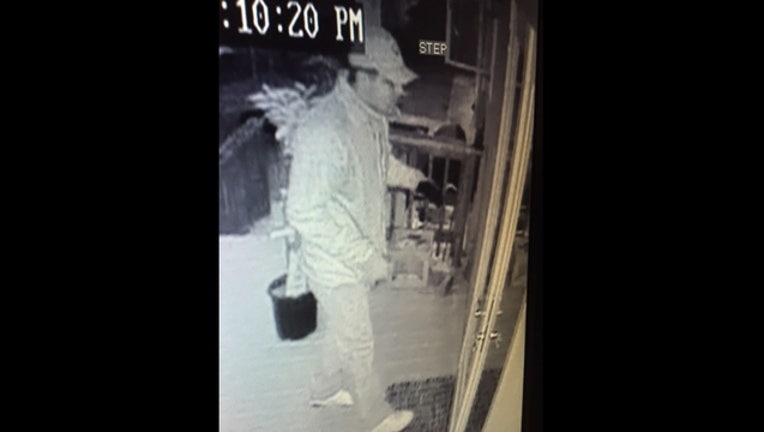 article
(KTVU) - Here's KTVU crime reporter Henry Lee's Rap Sheet blog for April 22, 2016
SAN MATEO BURGLAR SOUGHT: San Mateo police are asking for the public's help in identifying a burglary suspect.
The man broke into a home on the 200 block of Eaton Road about 10 p.m. Thursday while the homeowner was inside. The victim reported hearing "strange noises," exited his bedroom and came face-to-face with the intruder.
The burglar fled out the front door while being chased by the homeowner east on 3rd Avenue. The victim lost sight of him just west of El Camino Real. Police searched the area to no avail.
Officers determined that the intruder and stolen jewelry from the home.
The burglar is described as Latino, about 5 feet 10 inches tall, weighing 180 lbs. He wore a baseball cap, light colored jacket and jeans.  He may have also been a passenger in a minivan that passed by the home minutes before the crime took place.
Police are trying to determine if the break-in is linked to two other burglaries later that evening about a mile away on Hobart Avenue.
GUILTY PLEA AFOOT IN "GAME OF WAR" CASE: A former manager at a video-game company is expected to plead guilty after being accused of downloading user data for the game "Game of War: Fire Age," court records released today show.
Jing Zeng, 42, of Danville was charged today in U.S. District Court in Oakland with intentionally causing damage to a protected computer. He was named in a document known as an information, which in federal court typically signals that a defendant intends to plead guilty.
Zeng was originally charged in federal court last year with theft of trade secrets.
Zeng had worked at Machine Zone Inc. of Palo Alto, which makes the online game "Game of War." Authorities said Zeng downloaded more than 100 files containing propriety, non-public information from a confidential company database after he learned that he was being fired in July 2015.
According to the FBI, Zeng downloaded the data onto his company laptop, transferred it to an external device, wiped and reformatted the laptop and then returned the laptop to the company.
Machine Zone paid computer forensic experts more than $5,000 to find what Zeng had allegedly deleted from the computer, prosecutors said.
Zeng was arrested at San Francisco International Airport in August as he prepared to board a flight for China, investigators said.
CRIME FILES: Join me at about 10:45 p.m. Sunday April 24 as we go on a tour of the Oakland Police Department's crime lab.
 You can see Henry Lee daily on KTVU. If you have a tip for Henry, send an email to Henry.Lee@foxtv.com or contact him on Twitter