Large collection of firearms, ammunition found in home of San Jose residential burglary suspect, police say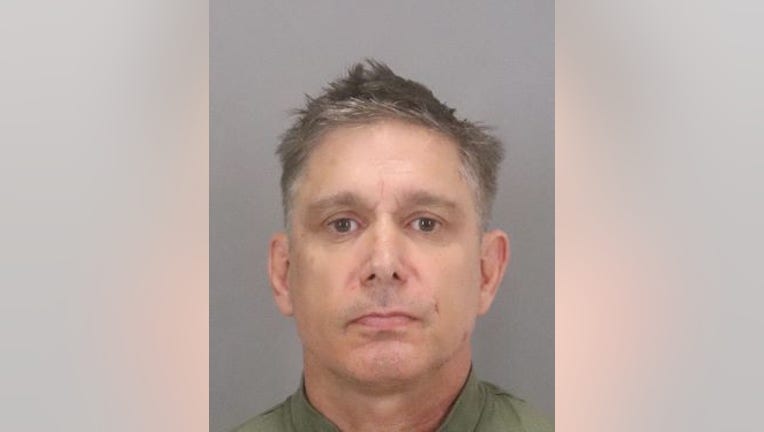 article
SAN JOSE, Calif. - Police in San Jose have arrested a home burglary suspect who they said was in possession of a large cache of firearms and ammunition. 
52-year-old San Jose resident Steven Florentino was arrested last week, following a months-long investigation.
SEE ALSO: Signs of support for slain mother, baby after police arrest teen for hit-and-run death
Police said Florentino was suspected of carrying out a residential burglary back in April. Investigators said a neighbor confronted the suspect who fled the scene before police arrived. The neighbor told investigators that the burglar was armed with a gun. 
Detectives later identified Florentino as the suspect in the break-in and obtained an arrest warrant, as well as a warrant for the search of his home.
On Wednesday, officers from the San Jose Police Department Covert Response Unit (CRU) located Florentino and took him into custody.
A search of his home resulted in the discovery of numerous unregistered firearms and more than a thousand rounds of ammunition, investigators said.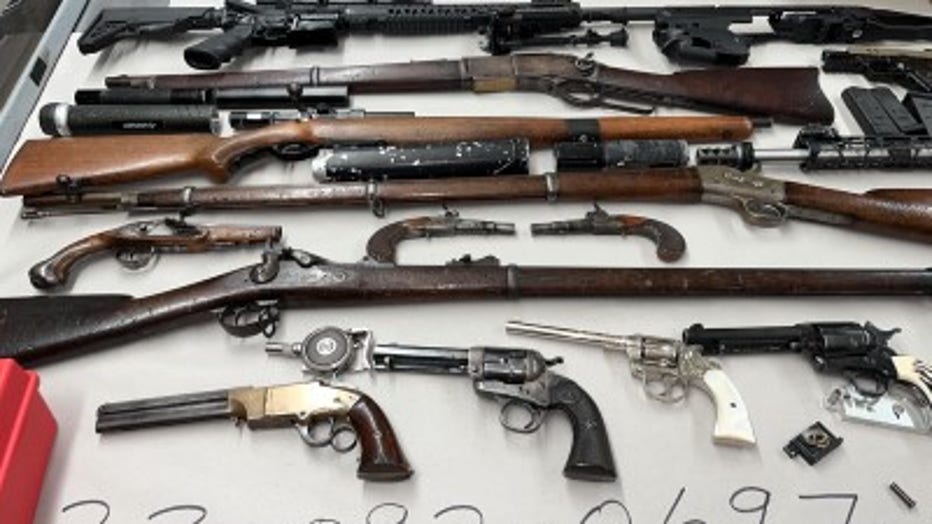 San Jose police said they found numerous unregistered firearms and more than a thousand rounds of ammunition when they arrested burglary suspect 52-year-old Steven Florentino on Wednesday, Oct. 25, 2023. 
"Among the firearms, Detectives recovered two assault rifles, one with a suppressor, two semi-automatic pistols, and twelve antique rifles and pistols," police added.
They also noted that Florentino was "prohibited" from owning firearms, though police did not provide details on a possible criminal history.
SEE ALSO: San Jose mayor touts automated license plate readers' success though police don't track the data
Florentino was booked into the Santa Clara County Main Jail on residential burglary and weapons charges.
He's set to appear in court on Nov. 6.