Large earthquake rattles Papua New Guinea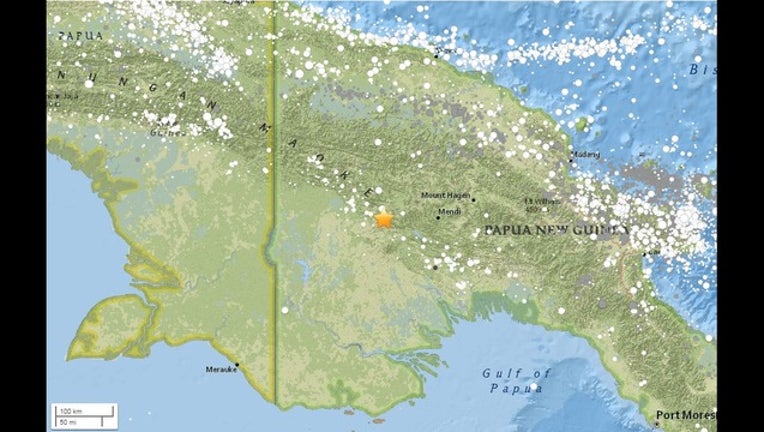 article
PORTS MORESBY, Papa New Guinea - A large earthquake has struck the middle of Papua New Guinea.
The U.S. Geological Survey says the magnitude-7.5 quake hit about 89 kilometers (55 miles) southwest of Porgera early Monday in the Pacific island nation.
It wasn't immediately clear if there was damage. The Geological Survey website had 19 reports of feeling the quake, including some saying the shaking was violent.