Las Vegas feels magnitude-5.4 earthquake 100 miles away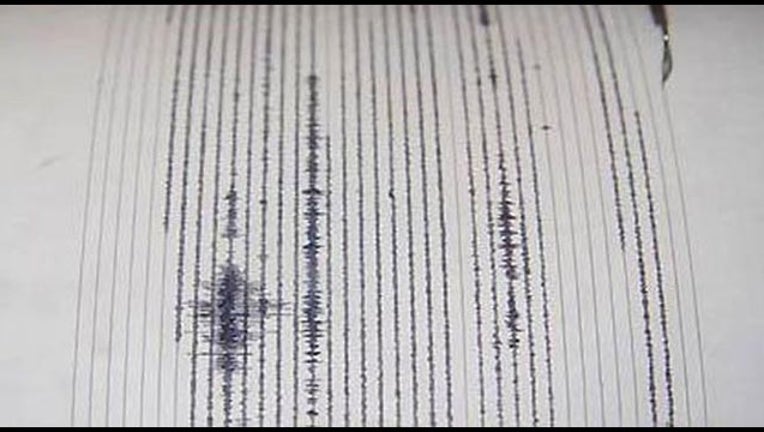 article
LAS VEGAS (AP) -- A magnitude-5.4 earthquake struck a rural area of southern Nevada on Friday, shaking buildings more than 100 miles away and damaging a busy Las Vegas interchange as road-tripping travelers were descending on Sin City for Memorial Day weekend.
The temblor hit at 11:47 a.m. about 24 miles southwest of the small town of Caliente, and most of Southern Nevada felt it, along with parts of Utah including St. George and Cedar City, the U.S. Geological Survey reported.
People took to social media to report feeling the quake, but those already on the Las Vegas Strip appeared to take any shaking in stride, without any interruption to the gambling destination's usual fun.
Caesars Entertainment Corp.'s 550-foot-tall High Roller observation wheel was still taking riders on a slow spin after officials said inspections revealed everything had gone according to the ride's earthquake plan.
There were no immediate reports of damage or disruptions at any of the casino-hotels, but the Nevada Highway Patrol reported damage to one of the state's busiest highway ramps, near downtown Las Vegas. The ramp from southbound U.S. 95 to Interstate 15, part of the so-called Spaghetti Bowl interchange, was shut down indefinitely while crews examined a bridge joint that appeared to shift.
About 250,000 vehicles a day use the interchange with the damaged ramp, and an estimated 330,000 people are expected to visit Las Vegas this weekend, with 60 percent of them driving.
"Perfect timing. On a three-day weekend," said Nevada Highway Patrol spokesman Loy Hixon.
Kara Rutkin, a publicist in southwest Las Vegas originally from California, said she was working in her second-story office when she felt the quake and five to 10 seconds of shaking. Some colleagues were new to the feeling.
"It's not typical to have these out here. That's why it took everyone a minute to process it," Rutkin said. "I think it was just more an exciting thing to be part of it -- as exciting as an earthquake can be."
Nevada is laced with faults and ranks third in the nation behind California and Alaska for earthquake activity.
Friday's quake was the state's biggest since a magnitude-6.0 quake struck in 2008 near the rural town of Wells in northeast Nevada, said Mickey Cassar, a seismic records technician at the Nevada Seismological Laboratory at the University of Nevada, Reno.
The quake was shallower than most, about 3.8 kilometers (2.4 miles) below the surface, he said.
"The shallower an earthquake occurs, the more shaking there is and the farther away it is felt," he said.
Several aftershocks, from magnitude 1.0 to 3.8, followed the larger quake.
Jacqueline Spute, administrative assistant at the Moapa Band of Paiutes reservation about 40 miles south of the quake's epicenter, said the quake felt like "slow-motion rocking."
Band officials were checking dams and infrastructure, but there were no immediate reports of damage, she said.