Lawyer for victim's family says matter with Uber 'resolved'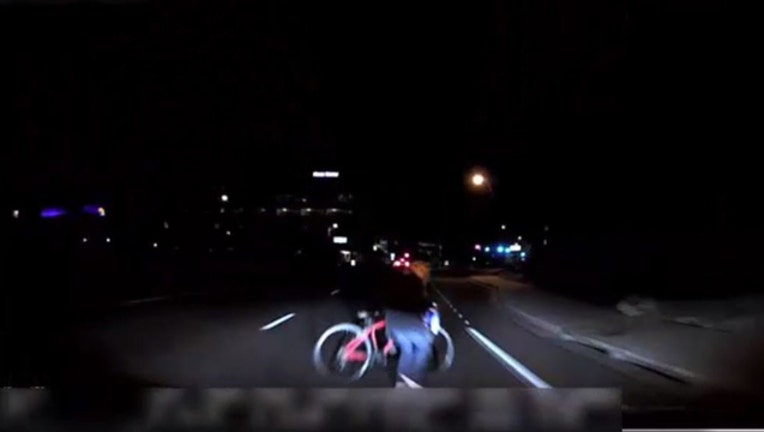 article
PHOENIX (AP) - The family of an Arizona woman killed when struck by an autonomous Uber vehicle apparently has reached a settlement with the company.
Cristina Perez Hesano, an attorney for the daughter and husband of 49-year-old Elaine Herzberg, disclosed no details and responded Thursday to inquiries by The Associated Press by saying only that the matter "has been resolved."
Herzberg was killed March 18 as she walked her bike across a dark street in Tempe, a Phoenix suburb.
Uber representatives Sarah Abboud and Matthew Wing separately responded to queries from the AP about a possible settlement by saying the San Francisco-based company is declining to comment. The company previously expressed sympathy for Herzberg's family and said it would cooperate with investigators.
There was no indication that Herzberg's relatives had filed a lawsuit against Uber in connection with the crash, which Tempe police and federal agencies are investigating.
On March 21, Tempe police released a 22-second video showing Herzberg walking from a darkened area onto a street just before an Uber SUV strikes her. The Volvo was in self-driving mode with a human backup driver at the wheel when it struck Herzberg, police said.
The human backup driver appears to be looking down until just before impact.
The fatal crash in Tempe was the first pedestrian fatality involving a self-driving vehicle in the United States.
Uber suspended its autonomous vehicle testing program in Arizona, California, Pittsburgh and Toronto after the crash. Arizona Gov. Doug Ducey suspended the company's testing privileges Monday.
Ducey, a Republican, said in a letter to Uber CEO Dara Khosrowshahi that video footage of the crash raised concerns about the company's ability to safely test its technology in Arizona. Ducey said he expects public safety to be the top priority for those who operate self-driving cars.
"The incident that took place on March 18 is an unquestionable failure to comply with this expectation," Ducey said.
Ducey previously welcomed Uber and other autonomous vehicle companies to use Arizona as a place for testing under few, if any, regulations.
In early March, he authorized self-driving vehicle companies to run tests without a person in the car to act as a safety operator.