Leah Still hits the runway at New York Fashion Week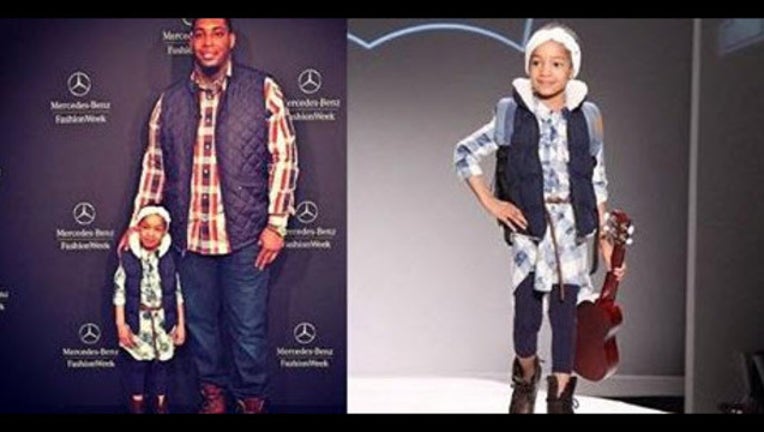 article
NEW YORK (WTXF)- She's back and looking better than ever!
Cincinnati Bengal, and Camden native Devon Still has every reason in the world to be proud, after his daughter Leah took the runway during Fashion Week in New York.
Four-year-old Leah Still has been battling stage four neuroblastoma since June of 2014.
She hit the runway a the Nike Levi's Kids Rock Show, a part of Mercedes-Benz Fashion Week.
Devon shared the above Instagram video of Leah on the runway with the caption "My little supermodel."
Her battle with cancer has been well documented, as her father posts updates to Instagram, that often take the nation by storm, whether it's an uplifting message, or a heartbreaking update.
Just last month Devon shared a post that revealed Leah's fight was not yet over.
Doctors discovered a cancerous growth in her abdomen back in June, and she had recently been treated at the Children's Hospital at the University of Pennsylvania.
Back on November 6th, Leah was well enough to attend one of her father's games as the Bengals faced off against their division rival, the Cleveland Browns.
Support has continuously poured in for the Still family from around the world and inside the NFL as teams purchased still jersey's to fundraise for the hospital where Leah had been treated.
Still and his daughter first stole the nation's hearts with an ?Instagram video? of Leah getting a pre-surgery pep talk.