Livermore neighborhood stunned by double homicide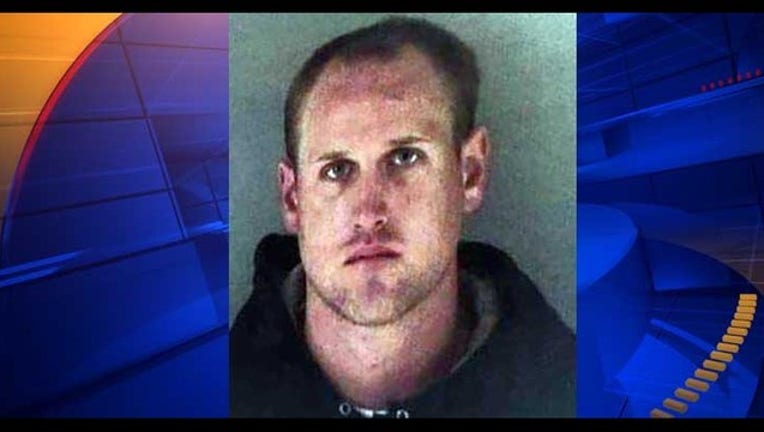 article
LIVERMORE, Calif. (KTVU and Wires) -- A suspect arrested in connection with the shooting deaths of two men in Livermore was identified by police Monday as 28-year-old James Wears.
Wears was arrested in the area of Bluebell Drive and Sunflower Court at about 9 p.m. Sunday, about four and a half hours after the fatal shooting in the area of Altamont Creek and Winding Stream drives, Livermore police spokeswoman Officer Traci Rebiejo said.
Officers who responded to the shooting found two men on the ground suffering from apparent gunshot wounds, according to Rebiejo.
One of the men was pronounced dead at the scene and the other was transported to a hospital, where he succumbed to his injuries.
Both victims are believed to be in their 20s but police aren't releasing their names yet.
Police believe Wears and the two victims knew each other and met up on Sunday afternoon to exchange contraband. The shooting occurred after something went wrong.
Residents the quiet Livermore neighborhood were still stunned early Monday.
Sylvia Hemby told KTVU she and her husband were leaving for a trip to the store Sunday afternoon when they heard three distinct pops.
"We heard three loud pops," she said. "I turned and saw our neighbors helping someone…I saw someone lying in the grass."
Hemby said it was unsettling to see such violence in her neighborhood.
"The scary thing is it was in our neighborhood," she said. "We have children… My daughter was very upset. She was crying about it last night."
Chris Fisher had stopped at the shooting scene in the pre-dawn darkness Monday with a memorial candle in hand. He knew both of the victims.
"It's a tragedy," he said. "I just wanted to lit a candle…There's too many guns and too much violence."
"I was shocked and saddened," said Livermore Mayor John Marchand of the killings. "Because when something like this happens, people start to wonder what's happening to the community. This is an anomaly."
Marchand said in the last four years, since he became mayor, Livermore has added 10 police officers, for a total of 90 sworn officers on the force. The city also restored the Police Department's gang and drug task force. Livermore has a population of more than 80,000 people.
"When you have that many people, you're going to have a few people who don't play by the rules, but Livermore is a safe community," Marchand said.
Fisher said one of the two men was a young father.
Wears currently is being held at the Santa Rita Jail in Dublin on suspicion of being a felon in possession of a firearm but police anticipate that he may later face charges related to the fatal shooting, Rebiejo said.
Police believe the shooting was "an isolated incident" and the Livermore community is still safe.
The deaths of the two men are the first homicides in Livermore since Dec. 28, 2012, when 28-year-old Kenneth Robert Ogden was shot to death near the Springtown Golf Course.
Jacob Kober, 26, of Livermore, was convicted last week of first-degree murder for Ogden's death and is scheduled to be sentenced on March 23.
Livermore police said anyone with information about the fatal shooting of the two men on Sunday should call the department at (925) 371-4987.