Los Altos police seek public's help in identifying burglars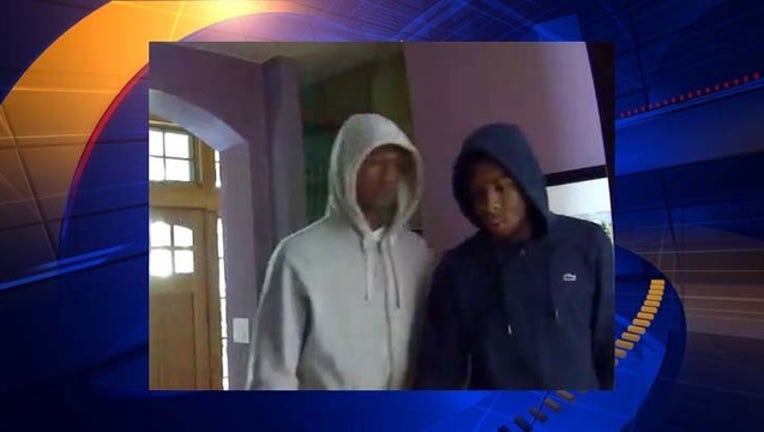 article
LOS ALTOS, Calif. – Detectives released images Tuesday of two young burglars who were captured on video tape calmly ransacking a Los Altos home in the hopes the pictures will lead to their capture.
Los Altos Police said officers responded to a burglary call in the to the 600 block of Harrington Court last Friday afternoon.
Investigators said no one was home at the time of the burglary but surveillance cameras captured two young African American men in hoodies calmly going through the home.
Both were approximately 18-25 years of age and wore hooded sweatshirts with their hoods up.
One wore a grey sweatshirt, the other wore blue sweatshirt. The suspect in grey carried a blue duffel bag.
Police said electronic devices and jewelry have been reported missing as a result of the burglary.
Los Altos Police were seeking the assistance of the public in identifying the suspects. Police ask that anyone with information about the burglary or the identity of the pictured suspects contact the Investigative Services Division at (650) 947-2770.