Couple welcomes rare 'spontaneous triplets,' a one-in-a-million blessing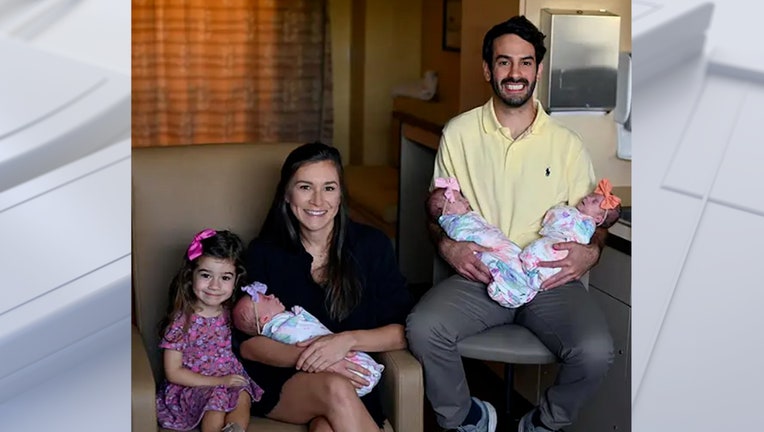 article
SHREVEPORT, La. - A Louisiana couple recently gave birth to rare "spontaneous triplets."
On August 28, Haley and Matthew Cordaro gave birth to Claire, Ella and Lily, at Willis-Knighton South & the Center for Women's Health.
The couple already has a 3-year-old daughter named Kennedy. 
Spontaneous triplets is the term used for naturally conceived identical triplets. The odds are one in 1 million to one in 200 million. 
The hospital said the triplets are the first multiples on either side of the family.
The girls were born prematurely and were housed in the NICU since their birth. But now, they are on the way home after meeting three requirements: each must have any breathing problem resolved, be able to maintain their temperature in their crib and be able to eat consistently.
RELATED: Officer's heroic act leads to heartfelt gift: Newborn named in his honor
"They have done very well. It has been a straightforward and uncomplicated stay," Dr. Gerald Whitton said in a news release. "As we get closer to the babies' release, we will get the parents up here and get them used to taking care of all three at the same time."
This story was reported from Los Angeles.