Machete-wielding man tried to kidnap children at Walmart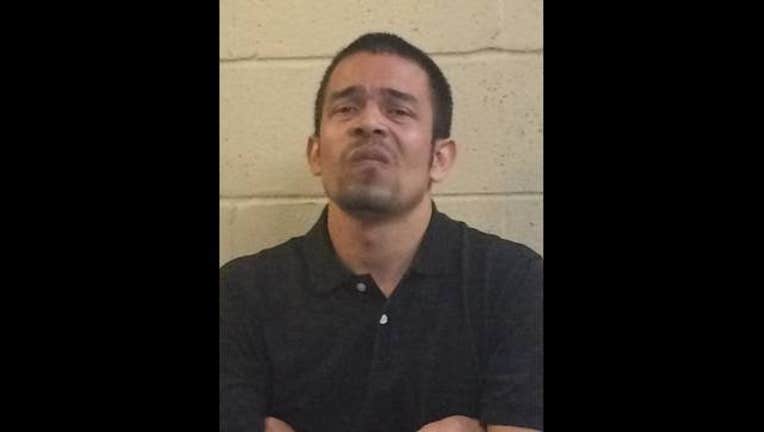 article
Police in Louisiana say a possible illegal immigrant with a machete tried to snatch two children from their mothers inside a Walmart.  
Kenner police say it happened on Friday afternoon.  They say at about 2 p.m., Billy Yoe Budier-Herrera entered the Walmart store with a backpack and approached a mother and her 2-year-old child, who was seated inside a grocery cart.  Police say he told the mother if she did not listen to his instructions, she would die. The mother attempted to walk away from Budier-Herrera but he blocked the victim, placing his hand on the handle of a machete, causing the mother to fear for her and her child's safety.
Police say he then threatened to kill the boy if she did not listen.  The mother asked for help from store employees, as Budier-Herrera grabbed the 2-year-old, and attempted to remove the child from the grocery cart and take off.
The mother grabbed her child and a struggle ensued. The mother ran behind the counter with her child in the deli section of the store, as store employees arrived to intervene.
Police says Budier-Herrera then fled from store employees into the meat and poultry section of the store and pulled the machete from his waistband, and swung it at employees before running away.
While running from store employees, police say that Budier-Herrera attempted to remove another infant from a grocery cart but was prevented from doing so because of the seat strap. He was then tackled by store employees and a Kenner police who was working an off-duty detail inside the store.
Police say they found a 10-inch machete, pepper spray and a makeshift shiv on him at the time of his arrest.  Budier-Herrara is charged with two counts of kidnapping of a child and other offenses.  Budier-Herrera was also charged with an immigration detainer.