Machine gun, grenade launcher seized from Foster City home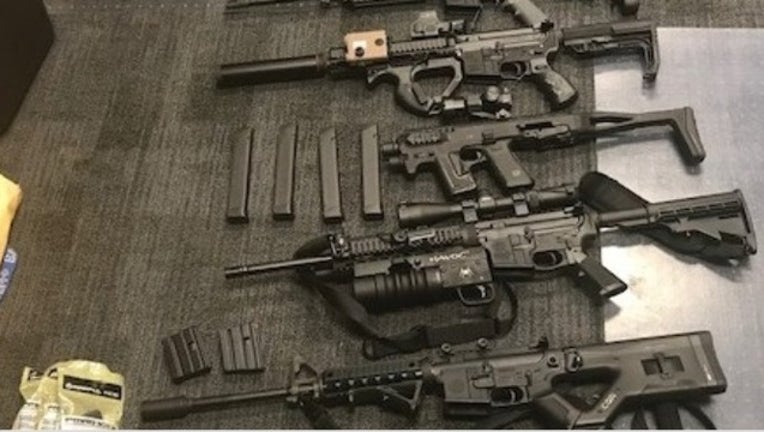 Foster City, Calif. (KTVU) - A Foster City man was arrested Thursday after authorities recovered several assault rifles and a machine gun with a grenade launcher attached at his home. 
A joint investigation into the trafficking of illegal weapons led officers to the suspect's residence. 
Homeland Security Investigations agents informed the Contra Costa County Sheriff's Office and the Bureau of Alcohol, Tobacco, and Firearms about Glock conversion switches that that were being sent to a home in Foster City. 
When installed, the switches allow handguns to fire in full automatic mode, turning them into illegal machine guns. 
Officers searched the home of 41-year-old Joseph Holmes and seized four Glock converter switches, three 5.56 caliber AR-15 style assault rifles, a 5.56 caliber machine gun with an attached silencer and grenade launcher, two 9mm assault pistols, two 37mm incendiary rounds and 23 large capacity magazines. 
Holmes was arrested without incident.