More than $3M worth of cannabis seized in Livermore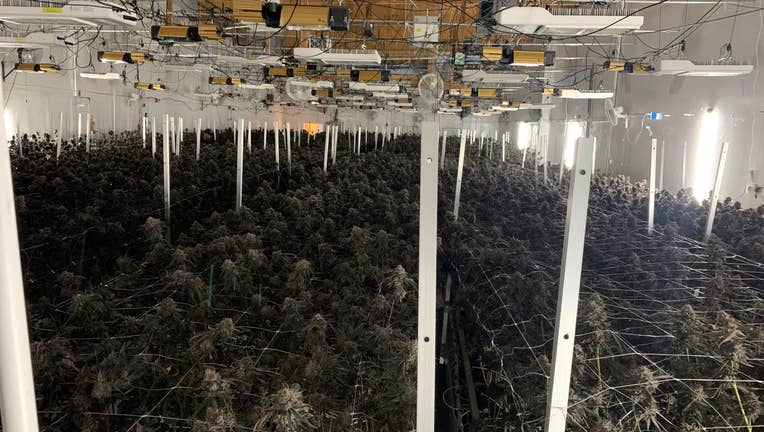 article
LIVERMORE, Calif. - Livermore police on Monday detailed a massive cannabis bust in their city that resulted in the seizure of more than $3 million worth of pot.
The bust happened on Jan. 10. Livermore police said their officers worked with the state's Department of Cannabis Control (DCC) as well as the California Department of Fish and Wildlife in the investigation. 
"Multiple search warrants were served on an unlicensed indoor cannabis cultivation located in a warehouse in an industrial part of Livermore," police said.
SEE ALSO: Flavored cannabis marketing is criticized for targeting kids
SEE ALSO: More kids sickened by edibles at home, as legal pot grows
Ultimately, the operation led to the seizure of 3,460 plants valued at $2,140,875, more than 680 pounds of processed flower valued at $1,127,115, as well as $46,888 in cash, an assault rifle, and two handguns, according to investigators.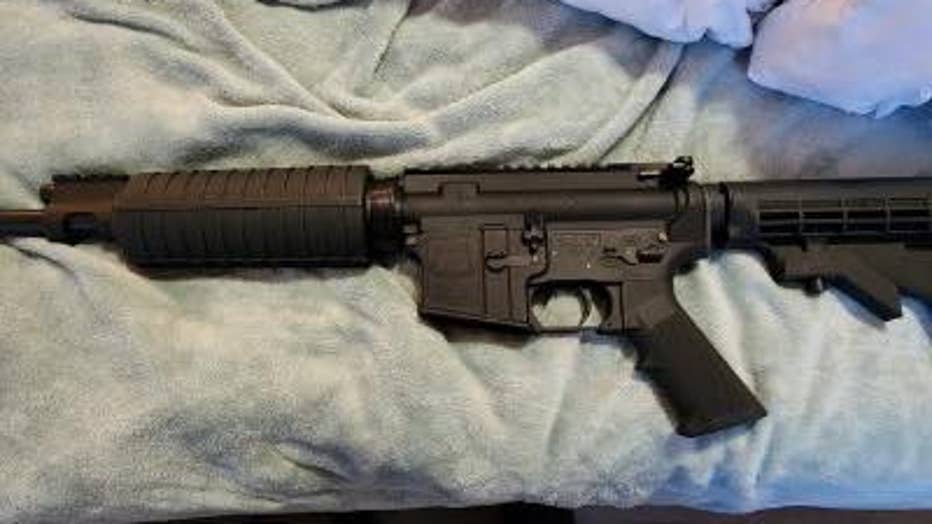 Livermore police said a rifle as well as two firearms were seized as part of a massive pot bust on Tuesday, Jan. 10. 2023.  (Livermore Police Department)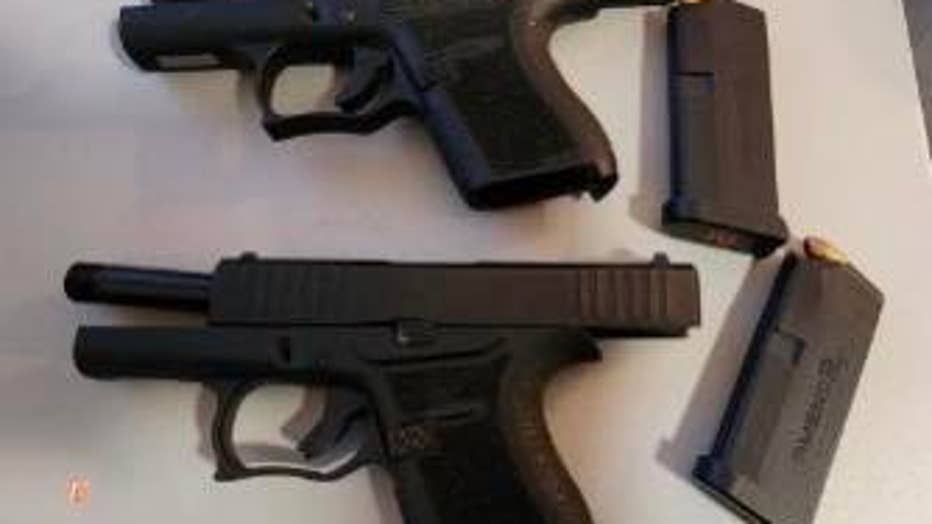 (Livermore Police Department)
Police shared photos of the weapons as well as dramatic images of just how massive the grow operation was, with thousands of cannabis plants packed in a warehouse.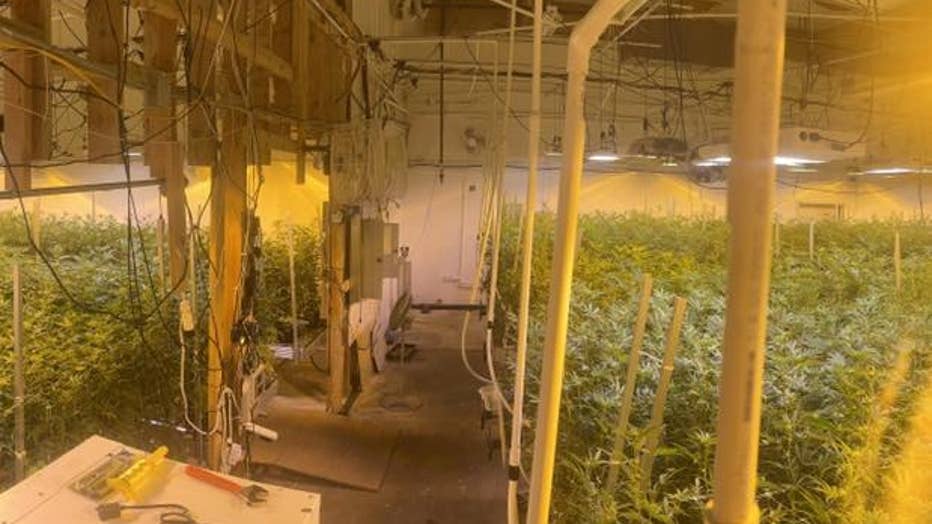 Livermore police shared photos of a massive cannabis grow in the city on Tuesday, Jan. 10 2023. 3,460 plants were seized as well as cash and weapons. (Livermore Police Department)
Police noted that the DCC was charged with licensing and regulating cannabis businesses in California. 
In a statement to KTVU, the agency's Chief of the Law Enforcement Division, Bill Jones said, "Illegal cannabis is tied to violent crime in our communities, harmful pesticides, and environmental damage and today's action represents an important step in our efforts to tackle the illegal market."
Officials also said one person was detained and later released, adding that the operation was part of an ongoing investigation.
On the DCC's website, the agency said that 61% of cities and counties in the state do not allow any retail cannabis business.
The city of Livermore was among the jurisdictions where, "All cannabis business types are prohibited," according to the Department of Cannabis Control.