Male nanny charged with allegedly molesting 6-year-old in his care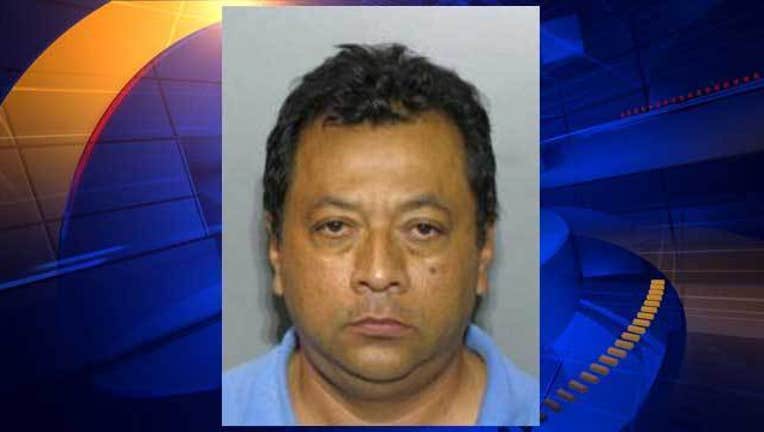 article
CONTRA COSTA COUNTY, Calif. (KTVU and wires) -- A former Antioch resident and nanny is facing child molestation charges after allegedly molesting a six-year-old girl who was in his care.
Joaquin Sierra-Cruz is facing six counts of sexually molesting a child, according to the Contra Costa County District Attorney's Office.
Sierra-Cruz's attorney, Joseph O'Sullivan, said his client denies all of the allegations.
Police arrested Sierra-Cruz on March 20 in Orinda, Antioch police Sgt. Tom Fuhrmann said.
Fuhrmann said a parent brought her 12-year-old child to the Antioch Police Department and the girl told police Sierra-Cruz molested her beginning at the age of six.
At the time, Fuhrmann said the girl's parents would drop her off at Sierra-Cruz's house in Antioch, where he looked after her with his wife.
O'Sullivan said Sierra-Cruz was "shocked" by the allegations.
"This is coming out of nowhere," Sierra-Cruz said. "There's no evidence supporting it."
O'Sullivan said he has yet to see any physical evidence to corroborate the girl's claims, which were made six years after the alleged crimes occurred.
Fuhrmann said he could not elaborate on what led investigators to believe the girl's story because it could jeopardize the investigation.
"Her statement, to us, held enough credibility to move forward," Fuhrmann said.
Police believe there may be other victims, and Fuhrmann said officers from the Orinda Police Department are actively investigating another case involving Sierra-Cruz.
Calls to Orinda Police Department were not immediately returned Thursday.