Man accused of kidnapping, drugging, and sexually assaulting 13-year-old girl arrested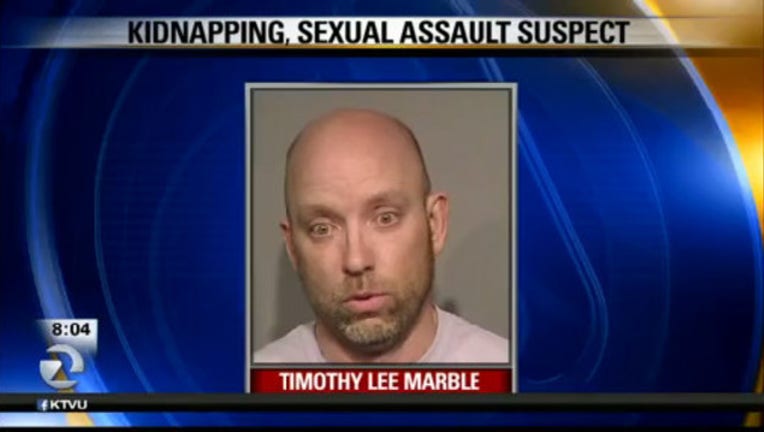 article
BODEGA BAY, Calif. (KTVU and BCN) - Sonoma County Sheriff's Deputies arrested a man accused of kidnapping, drugging, and sexually assaulting a 13-year-old girl.
Sheriff's deputies say the girl jumped out of a moving pick-up truck early Saturday morning on Highway 1 at South Harbour Way in Bodega Bay. She then hid in some bushes. 
Deputies say 50-year-old Timothy Marble called police and told them his passenger had jumped out of his truck. 
When they arrived, deputies say the girl came out of the bushes and told them that Marble had kidnapped her, injected her with drugs, raped her, and carved his name into her leg with a knife.
She also said she ran away from home on Thursday night after an argument with her mother, and Marble offered to give her a ride at a gas station the next day.
Marble drove them somewhere in the county where they smoked marijuana together, and he allegedly made several sexual advances toward the victim.
Sheriff's officials said when the girl rejected Marble's advances, he tied her to a tree before sexually assaulting her.
He then allegedly convinced the girl to use methamphetamine, and used a syringe to inject her with the drug.
Marble is being held without bail.