Man arrested for DUI and reckless driving in Sonoma County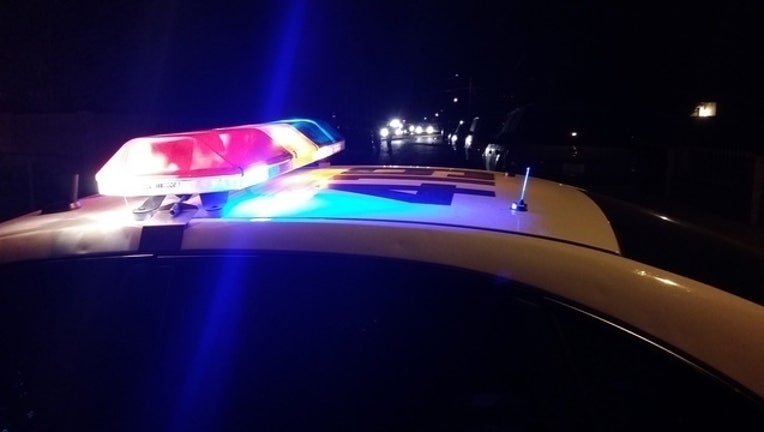 SONOMA COUNTY, Calif. (BCN) - A Santa Rosa man was arrested Thursday in Sonoma County after he allegedly led deputies on a pursuit and resisted arrest, according to sheriff's officials.
At 11:40 p.m., a deputy saw a car traveling at about 40 mph allegedly run a stop sign at the intersection of Arnold and Fremont drives in unincorporated Sonoma County.
The deputy followed the vehicle north on Arnold Drive where it allegedly passed another vehicle by crossing the double yellow lines, sheriff's officials said.
The deputy tried to stop the vehicle, but the driver allegedly would not pull over.
The driver was later identified as 25-year-old Pablo Soto-Chavira of Santa Rosa, sheriff's officials said.
Soto-Chavira allegedly continued speeding at up to 70 mph for another mile and a half while the deputy pursued him. He eventually pulled over on Arnold Drive just north of Watmaugh Road.
According to sheriff's officials, Soto-Chavira appeared to be intoxicated and allegedly refused orders to roll down his window and unlock the car door.
Sheriff's officials allege he repeatedly reached for his waistband, where weapons are often located. After giving a warning, deputies broke the window, opened the door and pulled Soto-Chavira out of the vehicle and onto the ground.
He allegedly resisted the deputies as they handcuffed him. Deputies allege they found open and empty beer containers inside Soto-Chavira's vehicle. Soto-Chavira allegedly refused a breath test for alcohol, so deputies obtained a warrant and took him to a hospital for a blood draw.
Following the blood draw, Soto-Chavira allegedly resisted deputies again when they tried to put him back in their vehicle. They put him on the ground and he allegedly began hitting his head on the ground.
Deputies then put him in restraints, arrested and booked him into the Sonoma County Jail on suspicion of driving under the influence, reckless driving and resisting arrest. He was released the next day on $10,000 bail, sheriff's officials said.