Man convicted of killing daughter by throwing her from cliff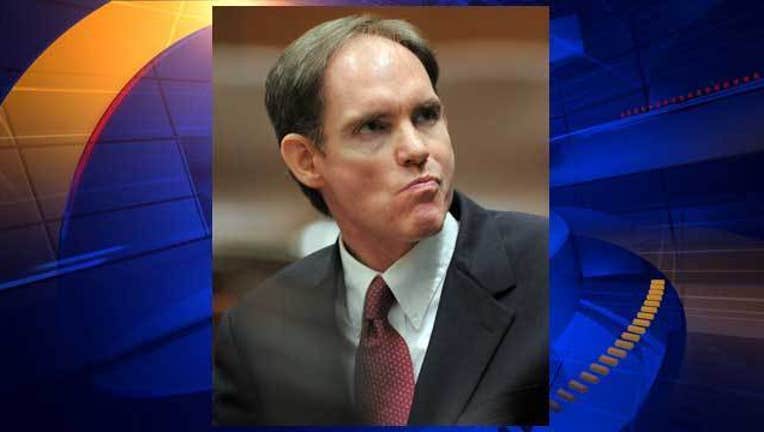 article
LOS ANGELES (AP) — Los Angeles jurors on Wednesday convicted a former airline baggage handler of first-degree murder for killing his 4-year-old daughter by tossing her off a sea cliff nearly 15 years ago.
The verdict came at Cameron Brown's third trial in the death of Lauren Sarene Key. Brown, who has been in custody for 12 years, showed no emotion after the verdict was read, but the girl's mother cried.
When asked about the sentencing date, Brown said, "Judge, I'm innocent, I have no comment."
Prosecutors say Brown killed the girl in November 2000 because he never wanted the child and was locked in a bitter dispute with her mother over child support and custody.
Brown told police the girl tripped and fell as she ran toward the cliff's edge at Inspiration Point in Rancho Palos Verdes.
Two previous juries deadlocked over whether to convict the 53-year-old on murder or manslaughter charges.
The latest jury heard about six weeks of evidence before deliberating about whether the girl's 120-foot fall was an accident or an act of murder.
Deputy District Attorney Craig Hum said there was nothing innocent about the fall.
Hum told jurors that Brown's statements were riddled with lies and painted a picture of a man who didn't want a child with the girl's mother and only had begun seeking custody as a means to trim monthly $1,000 child support payments.
Brown had wanted the girl's mother, Sarah Key-Marer, a British citizen, to get an abortion and he tried to get her deported, Hum said.
Prosecution experts said the girl's injuries were not consistent with an accidental fall because she couldn't have run fast enough to clear part of the cliff before either striking an outcropping or hitting the beach below.
A defense expert said the death could have been an accident.
Defense attorney Aron Laub told jurors that his client wasn't a murderer, but he suggested they convict Brown of manslaughter.
"This father, who had this duty to hold her hand or hold her ... didn't do it," the defense attorney said, according to City News Service. "Honestly, I have a hard time seeing a not guilty ... I am looking for what is justice."
Jurors in 2006 and 2009 had decided the death was a crime, but they couldn't agree on the charge. Eight voted for second-degree murder at his first trial, and four remaining votes were split between first-degree and involuntary manslaughter. The second panel split, with half voting for second-degree murder and six for manslaughter.