Coast Guard rescues man from Daly City Beach: Video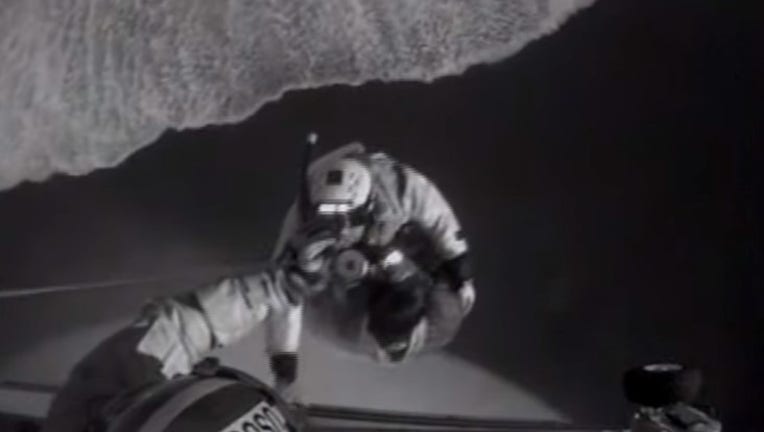 article
DALY CITY, Calif., - A 24-year-old man was rescued by a U.S. Coast Guard air crew after becoming stranded on rocks below a Daly City cliffside on Sunday morning, a Coast Guard spokesperson said.
The Coast Guard received a call directly from the stranded man at 4:24 a.m., after he was unable to connect with 911 dispatchers. He had been stuck for about 45 minutes, according to Lt. Christopher Payne.
The Coast Guard relayed the call to the North County Fire Authority, which covers parts of San Mateo County including Daly City.
Firefighters responded to the scene and requested the assistance of a helicopter after assessing the man's location on the rocks at Mussel Rock Park Beach, Payne said.
The Fire Authority tweeted that the rescue was ongoing at 6:08 a.m.
A Coast Guard MH-65 Dolphin was sent from Coast Guard Station San Francisco to retrieve the man, who was successfully rescued by a hoist operation.
The man was flown to Coast Guard Air Station San Francisco, according to Payne.
He was being medically evaluated, according to a statement from the North County Fire Authority, which said the operation was successful by 7:08 a.m.