Man sought for allegedly photographing women in public bathroom stalls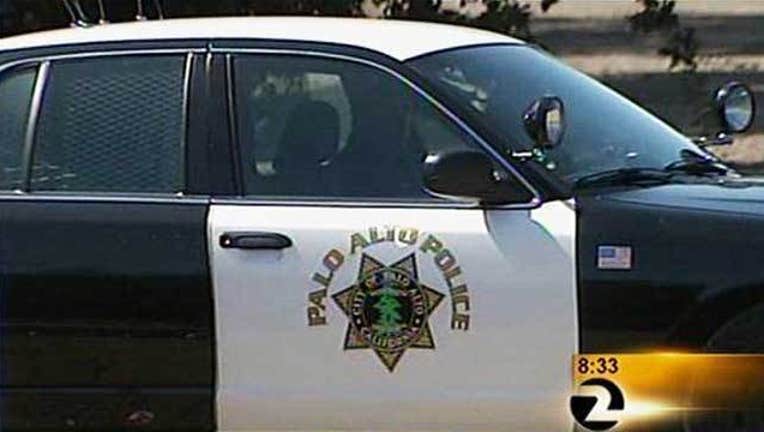 article
PALO ALTO, Calif. (KTVU and wires) -- A man suspected of using a cell phone to take a picture of a woman in a public bathroom stall Monday in Palo Alto is believed to have photographed a woman in a different restroom in the same building in July, police said.
At about 10 p.m. Monday, a woman called police to report that someone had just photographed her while she was in a stall in the women's restroom at the Cubberley Community Center at 4000 Middlefield Road, Sgt. Brian Philip said.
Officers arrived and searched the area using a police dog but were not able to locate the suspect, Philip said.
The woman, who is in her 20s, told police she had been walking down the breezeway toward the ladies' restroom in the "J" wing of the community center where she passed a man with a metal pushcart, but had no interaction with him, he said.
She then went into the empty restroom, entered a stall and a short time later saw a shadow and looked up to see an unknown suspect holding a cell phone over the dividing wall, apparently photographing her while she was seated on the toilet, according to police.
When she yelled, the person ran out of the bathroom, police said.
A witness reported to police about seeing a man running out of the restroom who matched the description of the man the victim had seen in the breezeway prior to the event, police said.
The suspect is described as a man in his 20s and about 5 feet 6 inches to 5 feet 8 inches tall with a "buzz" haircut and thin moustache. He was wearing a black zippered hooded sweatshirt and black pants or long shorts, police said.
Police did not find the metal pushcart described by the victim.
The incident is similar to one that occurred on July 17 at the women's restroom of the "A" wing of the Cubberley center, Philip said.
The description of the man suspected of taking a picture with a cell phone of a woman in a stall in the "A" wing bathroom was similar to the one in Monday's case, police said.
Officers believe they are dealing with the same suspect in both cases and have increased patrols at the community center.
Police are requesting anyone with information about Monday's incident to call the 24-hour dispatch center at (650) 329-2413 or leave an anonymous message or text at (650) 383-8984.