Many hotels sold out ahead of Mavericks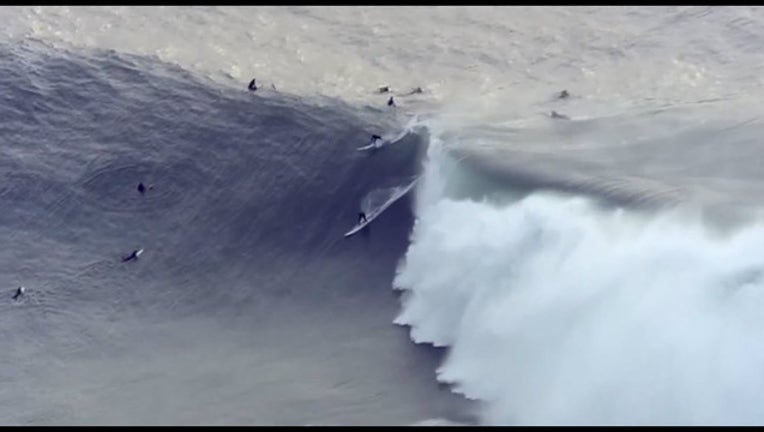 article
MAVERICKS (KTVU) - Excitement is building for Mavericks this Friday, and invitations have been sent out to the best surfers around the world.
Officials posted the notice on the Mavericks website on Tuesday. Top surfers from around the world will be coming together for the invitation only competition off Half Moon Bay, which draws thousands of spectators to the area. 
This year, 24 surfers have been picked to take on the massive swells.
KTVU checked in with several hotels Wednesday morning who said they are sold out. They said it was because of Valentine's Day and also because of the competition.
Maverick's Founder Jeff Clark said he expects the waves will be 30 to 40 feet. "We have been watching this storm for five days and it's come together perfectly. It's going to hit here Friday morning," he said. 
A lot of the surfers who are competing are in Hawaii right now.
Back in 2010, a rogue wave washed ashore and swept away spectators who were watching the contest. Since then spectators are no longer allowed to watch the event from the beach, but instead are directed to watch it online.
Organizers say this year's competition will have more cameras than they have had in years past.
"You're going to see water cliff angles, air angles, drone angles I mean we're going to have it all covered," says Clark.
Organizers say last week would've been a perfect chance to hold the competition. But it was overshadowed by other events leading up to Super Bowl 50.
"It's going to be as good as last week maybe not as quite as big. But how big is big when you're talking 30 to 40 feet of water what are you really looking for here," says Clark.