Marin road rage incident ends in police pursuit crash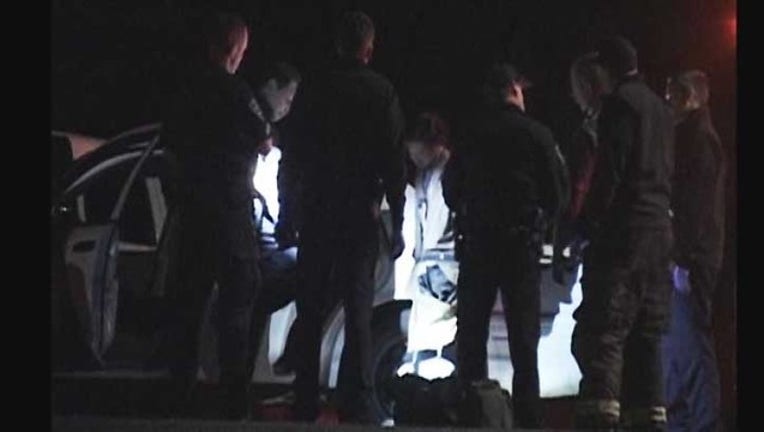 article
SAN ANSELMO, Calif. (KTVU and wires) – A suspected car thief was in custody early Tuesday after a bizarre road rage incident in western Marin County ended in a police pursuit crash on a San Anselmo street, authorities said.
The incident began at about 10:30 p.m. along Point Reyes-Petaluma Road near Novato Boulevard when the two people crashed a stolen vehicle, CHP Officer Peter Van Eckhardt said.
But it's what happened next that gave the incident its bizarre twist.
Authorities said the two men in the stolen car had gotten into a road rage incident with a second car.
They ended up crashing and the woman in the other vehicle stopped to check if they had been injured. As she did, one of the men jumped into her brand new Toyota Solara and sped off.
As Fairfax police Sgt. Rico Tabaranza came on duty he got a call to be on the lookout for the stolen Solara with paper license plates.
Tabaranza spotted Solara and began the pursuit that reached speeds of 100 mph as it sped through the streets of several Marin cities.
"I tried to make a traffic stop but he accelerate into downtown (San Anselmo)," Tabaranza said. "He was blowing through stop signs."
Eventually, the driver – a 20-year-old San Rafael man – lost control on a residential street and crashed into a parked rental car.
He fled on foot, but was later located in the neighborhood by a San Rafael police dog, who bit the suspect and helped subdue him.