Mario Lopez blasts Gavin Newsom for being tougher on 'Skittles' in California than drugs and homelessness
Nineties teen sitcom star Mario Lopez is slamming Gov. Gavin Newsom's, D-Calif., priorities when it comes to making California safer for its residents.
The "Saved By The Bell" actor ripped Newsom and other state lawmakers on X Monday for banning certain products that contain cancer-causing additives, while the drug and homeless problem in California is at an "all time high."
Lopez posted a status to his X account, writing, "Crime is through the roof, worst drug epidemic ever & homelessness at an all time high in CA… Let's focus on Skittles."
The actor's caption came in response to a news headline that read, "California becomes the first U.S. state to ban Skittles and 12,000 additional products for cancer-causing additives."
In addition to the text, the post featured an image of a bag of the popular candy, as well as an image of the California governor. The law, however, will not ban Skittles. According to Forbes, a previous version of the bill would have banned titanium dioxide, which is found in the popular candy. The law no longer contains language about titanium dioxide.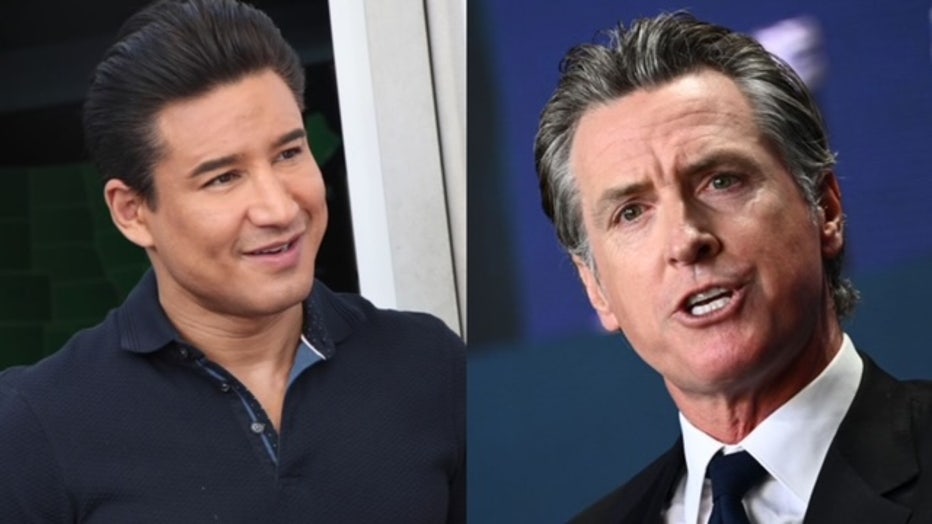 Newsom signed AB 418 on Saturday, a new law that bans four additives that have been used in making popular foods because of their links to cancer, other diseases and mood disorders. 
The law, also known as The California Food Safety Act, gives companies three years to change the ingredients of their products so that they no longer contain the substances brominated vegetable oil, propylparaben, red dye 3, or potassium bromate. Skittles will not fall under the ban.
RELATED: Newsom signs new California laws, including ban on 'toxic' food additives
The text of the bill stated that, starting in 2027, "a person or entity shall not manufacture, sell, deliver, distribute, hold, or offer for sale, in commerce a food product for human consumption" that contains those additives.
It added, "The bill would make a violation of these provisions punishable by a civil penalty not to exceed $5,000 for a first violation and not to exceed $10,000 for each subsequent violation, upon an action brought by the Attorney General, a city attorney, a county counsel, or a district attorney."
Lopez, however, expressed that solving the state's crime and homeless problems should be the real concern over eliminating food dye. In San Francisco, for example, crime has risen almost 21% since the beginning of the year, while robberies and motor vehicle theft are up 14% and 13%, respectively, according to San Francisco police data.
Overall, California has by far the most homeless people of any state. On a single night last year, 30% of all individuals experiencing homelessness in the country, or 171,521 people, were in California, according to data from the Department of Housing and Urban Development (HUD). California, the country's most populated state, has 12 percent of all overall U.S. residents.
Lopez was unavailable to respond to Fox News Digital's request for comment.
Fox News Digital's Aaron Kliegman and Bailee Hill contributed to this report.