Martinez wildfire burns brush and RV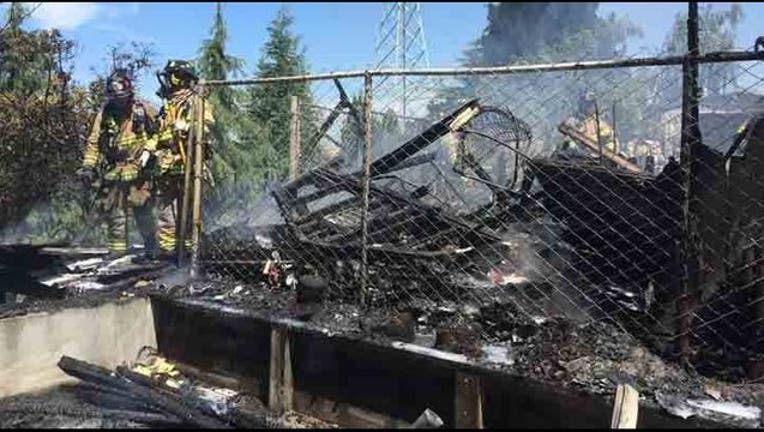 article
MARTINEZ, Calif. (KTVU and wires) -- Firefighters controlled a Martinez wildfire early Tuesday but not before it burned parts of an RV and two properties, a fire official said.
Firefighters responded at 10:42 a.m. to a report of a vegetation fire in the 800 block of Howe Road, Contra Costa County Fire Protection District Fire Inspector Steve Aubert said.
Roughly 10 minutes later, witnesses reported a fire was burning a fence and deck at a home in the 2400 block of Morello Heights Circle, Aubert said.
The fire burned a fence, an RV parked at the side of one house and caused minor damage at the home and burned the decking and fence at another home, according to Aubert.
Firefighters brought the fire contained shortly before noon and Aubert said fire crews had the blaze extinguished around 1 p.m.
Roughly an acre of vegetation also burned. No injuries were reported.
The cause of the fire was still under investigation.