Photos: San Francisco cable cars reach 150th anniversary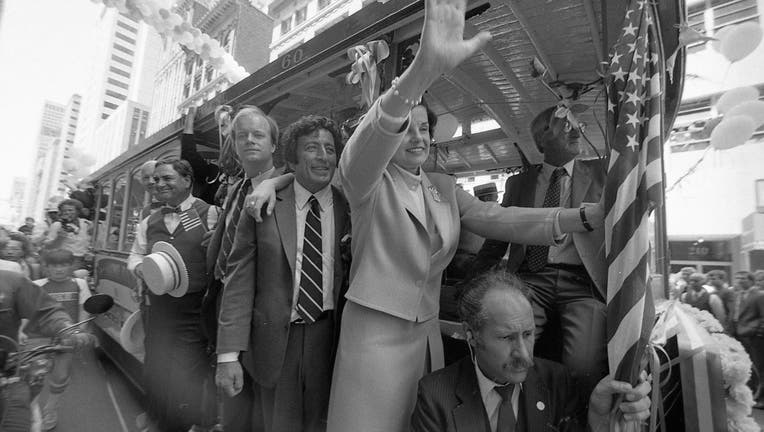 article
SAN FRANCISCO - The cable car has long been a hallmark of San Francisco, the only city in the world with these unique transportation systems.
This year marks 150 years since the cable car's creation and San Francisco has already kicked off its celebration. Mayor London Breed rode the city's oldest cable car today, June 13 at 11 a.m., and more special celebratory events were announced earlier this month, including public tours of the Muni shop and walk/ride tours of neighborhoods with cable car lines.
"For the last 150 years, residents and visitors have enjoyed the incredible experience of riding our cable cars through our neighborhoods to experience stunning bay views that are famous all over the world," said Breed in a San Francisco Municipal Transportation Agency press release. "You cannot imagine San Francisco without our iconic cable cars. In celebration of the 150th anniversary, we invite everyone to ride our wonderful cable cars to experience the magic of San Francisco."
Below, view special images of the city's iconic cable cars, with some photos dating back as far as 1880.
Through The Years
(Original Caption) San Francisco cable car at Market, Post and Montgomery Streets. Photograph, 1880. Photo: Getty Images
From: Getty Images
Famous Passengers
Tony Bennett and Mayor Dianne Feinstein at a celebration for the cable cars returning to service 06/21/1984 (Photo by Frederic Larson/San Francisco Chronicle via Getty Images)
From: Getty Images