Massachusetts officer shot during traffic stop dies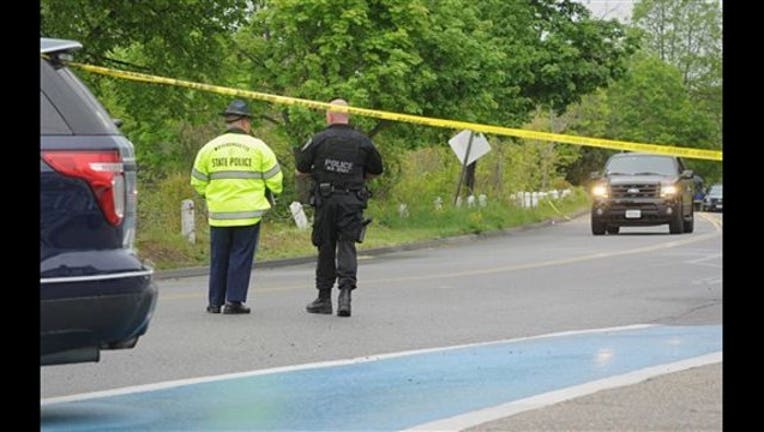 article
AUBURN, Mass. (AP) - A police officer was shot and killed during a traffic stop in a central Massachusetts town early Sunday, and a suspect is on the loose, authorities said.

Auburn police Officer Ronald Tarentino was shot at about 12:30 a.m. after stopping a vehicle on a residential street, Chief Andrew Sluckis said during a news conference Sunday afternoon.
The vehicle's occupant shot Tarentino and then fled the scene, Sluckis said. Auburn is about 45 miles southwest of Boston.

The 42-year-old Tarentino was taken to UMass Medical Center, in Worcester, where he was pronounced dead.
The shooting is under investigation. Sluckis declined to provide further details about the investigation or the suspect.

"We will leave no stone unturned in our investigation to determine who was involved," Sluckis said.

Tarentino is survived by a wife and three children, Sluckis said.

Tarentino joined the Auburn Police Department three years ago. Sluckis called him a "dedicated and brave public servant."

State and local police officers lined up outside the hospital as a police vehicle, escorted by a police procession, took Tarentino's body to the state medical examiner's office in Boston, where the vehicle was met by a large group of officers.